This is one of my tried and true recipes I always fall to when I need to make a quick treat for a neighbor or to take to the group of teenagers I teach. Make sure to have good quality butter and chocolate chips.
I highly recommend Guittard milk chocolate chips and you won't go wrong with this recipe!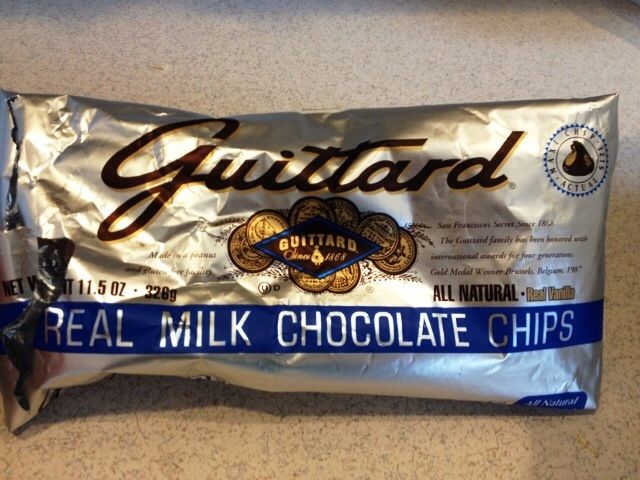 Mix eggs, room temperature butter, sugars, baking soda, salt and vanilla together until well incorporated.
Stir in flour by hand and then add the chocolate chips.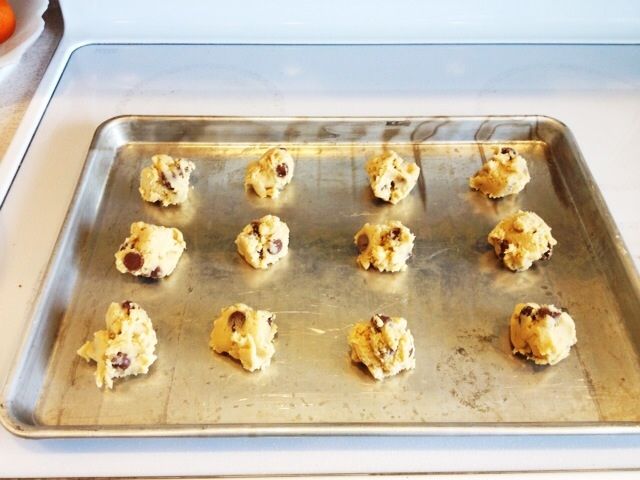 Scoop by the spoonful onto cookie sheets and bake at 350 degrees for 10 -12 minutes.
Once done, transfer to a cooling rack.
I love the cookie sheets, baking racks, and spatula I use to make my cookies! They come from the Hospital Auxiliary Thrift Store in Montpelier, ID. Inside the thrift store there is a counter that sells new kitchen items. This is one of our favorite stores to shop at when we go to Montpelier. My mom has used these same cookie sheets and they have lasted almost 30 years and I think they get even better as the years go on!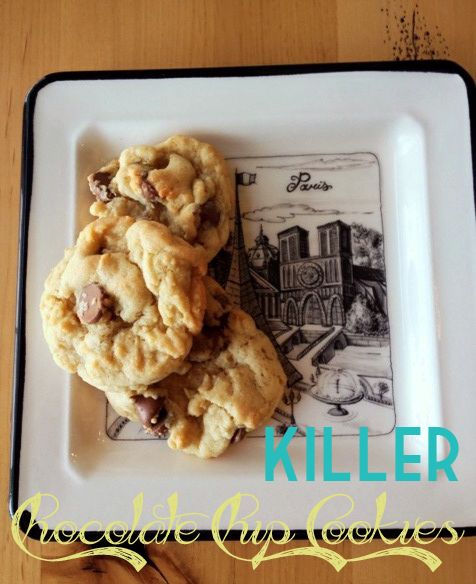 -Christina