When it comes to desserts, I'm all about the cinnamon. I tend to agree with Jerry Seinfeld in the episode
The Dinner Party
where he says,
"

People love cinnamon. It should be on tables at restaurants along with salt and pepper. Anytime anyone says, 'Oh, this is so good. What's in it?' The answer invariably comes back, cinnamon. Cinnamon. Again and again."
Not surprisingly, my favorite flavor of Ben and Jerry's is Cinnamon Buns. Oh wait, then there was Oatmeal Cookie Chunk with the cinnamon ice cream which I can NEVER find.
I think you get the idea.
So it's not really a coincidence when I saw this recipe and thought, Mmmm...cinnamon would be so good in this. So here we are.
I love Mexican Hot Chocolate. It is usually made with a little cinnamon and a hint of pepper. It's got the perfect amount of spice, and keeps the chocolate from getting too boring. I made these for Cinco de Mayo and they were delicious, not to mention really easy. For some reason, I had always been scared to try molten cakes. Was it the word molten that frightened me off? Maybe it brought back too many memories of watching volcano videos in science class, with the

fiery

molten lava running into the ocean and steam billowing out everywhere.
Well, don't be scared, because these are easier than pie. And you will love them. You might just find yourself agreeing with Jerry.
Mexican Hot Chocolate Molten Cakes
makes 12 cakes
print this recipe
2-3 Tbs cocoa powder, for dusting
3/4 cup butter, at room temperature (keep the wrappers!)
12 oz bag semi-sweet chocolate chips
1/2 cup heavy cream
5 eggs
1 tsp vanilla
3/4 cup sugar
2/3 cup flour
2 tsp cinnamon
1/8 tsp chili powder
pinch of cayenne pepper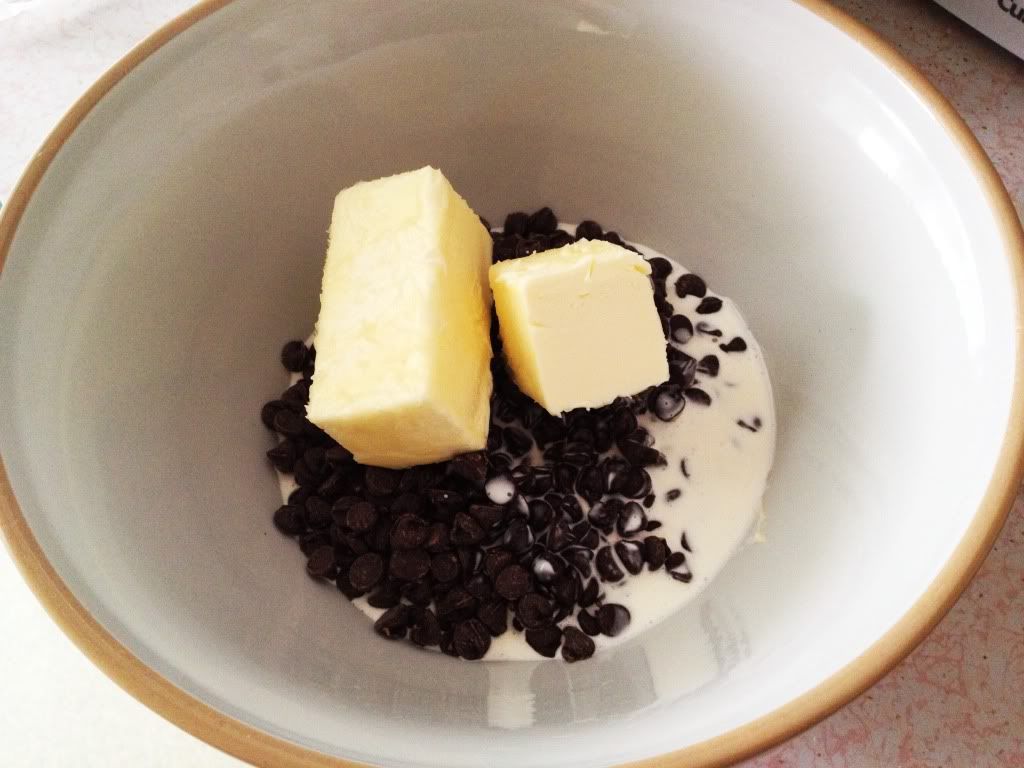 Combine the chocolate chips, butter, and cream in a microwave-safe bowl. Microwave in 30 second increments, stirring after each 30 seconds, until the mixture is smooth. It took about a minute and a half to two minutes for me. Be careful not to overheat.
Next, mix in the flour, sugar, cinnamon, chili powder and cayenne. This will give the batter a chance to cool down before you add the eggs.
Add the eggs and vanilla and mix well.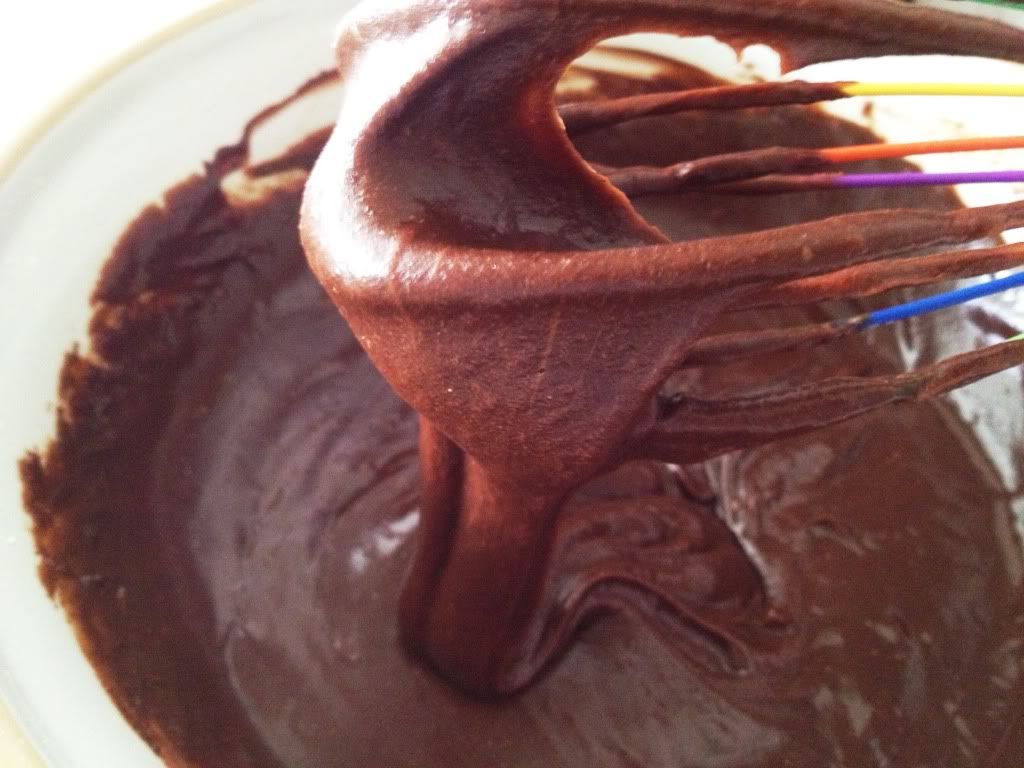 Drool.
Cover the bowl with plastic wrap and refrigerate for at least an hour, or up to overnight. While your batter is cooling, get the muffin tin ready. I used a standard sized muffin tin with 12 cups.
Grab the wrappers from the butter.
Rub each muffin tin with the inside of the butter wrapper until it is well greased. I used both wrappers from both sticks of butter.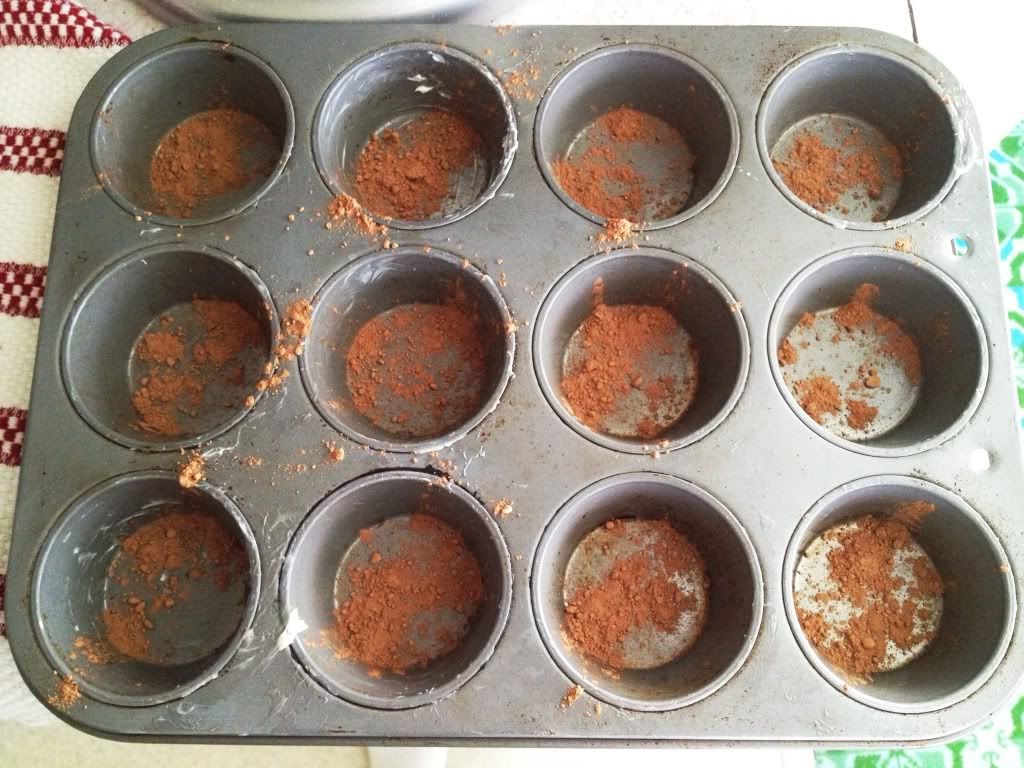 Now sprinkle each cup with a little bit of cocoa powder. Then head over to your kitchen sink. While holding the muffin tin at an angle, tap and rotate so the cocoa powder coats each cup. Any excess will fall into the sink.
Preheat your oven to 450º. After the batter has been in the fridge for at least an hour and you're ready to bake, take it out and scoop into tins. You can fill each tin almost to the top.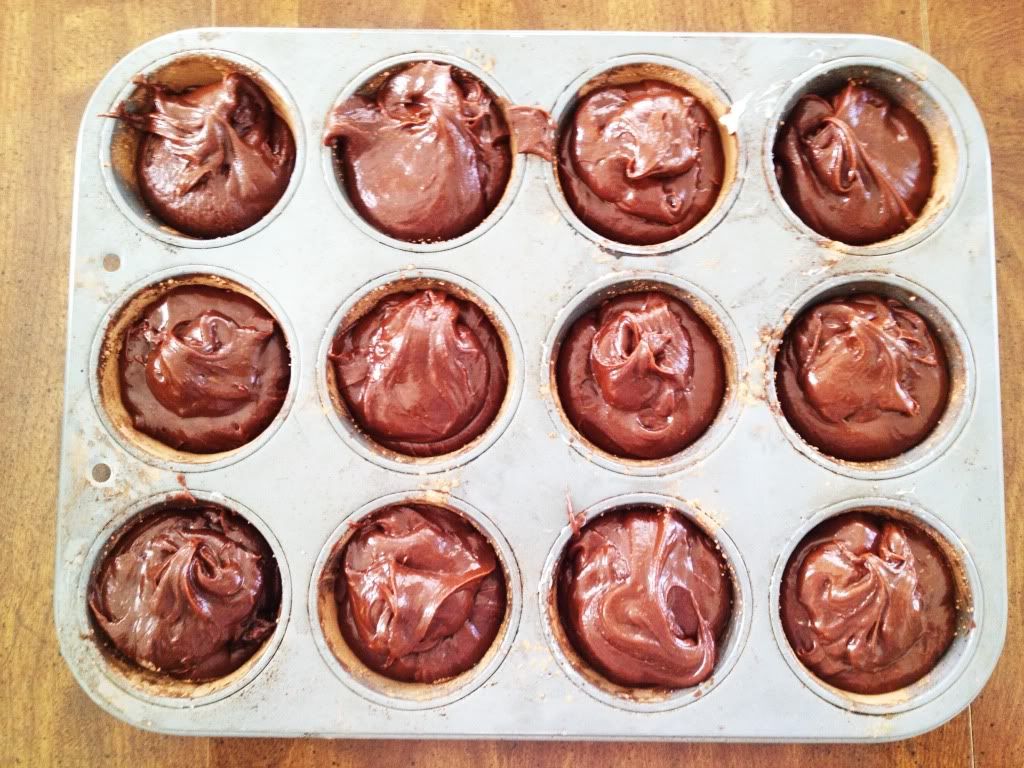 Bake for 10 minutes. At this point, the edges of each cake will be baked and there will still be a soft center.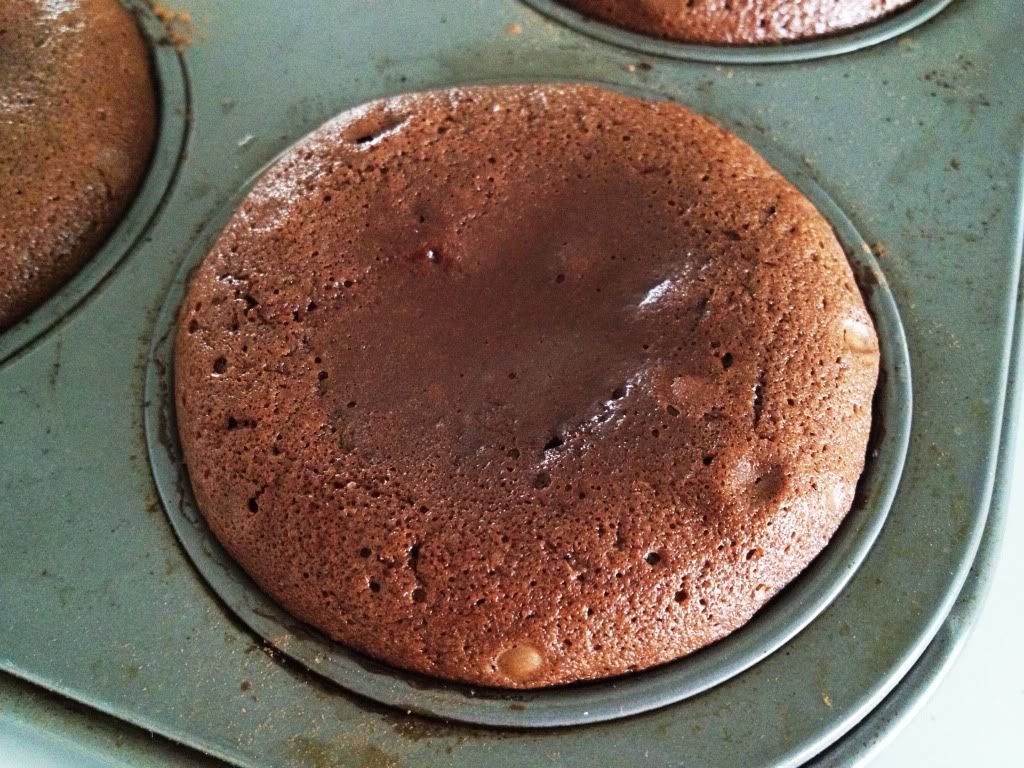 Let cool in the pan for another five minutes to help them set.
Time to get them out of the pan. Now, I've discovered that these are fragile little critters. The original recipe suggests inverting them onto a cookie sheet. But when I did this, the filling fell out. If your cakes are a little more set up in the middle, this might work for you.
I would suggest taking a butter knife and running it around the edges of each cake to loosen them up. Then take a spoon and
ever so gently
go down the side of the cakes, scoop from the bottom, and lift them out. Handle carefully and place each one top down on a plate to serve.
Top with ice cream and a dash of cinnamon. And watch as the ice cream melts all over the molten chocolate. Breathtaking!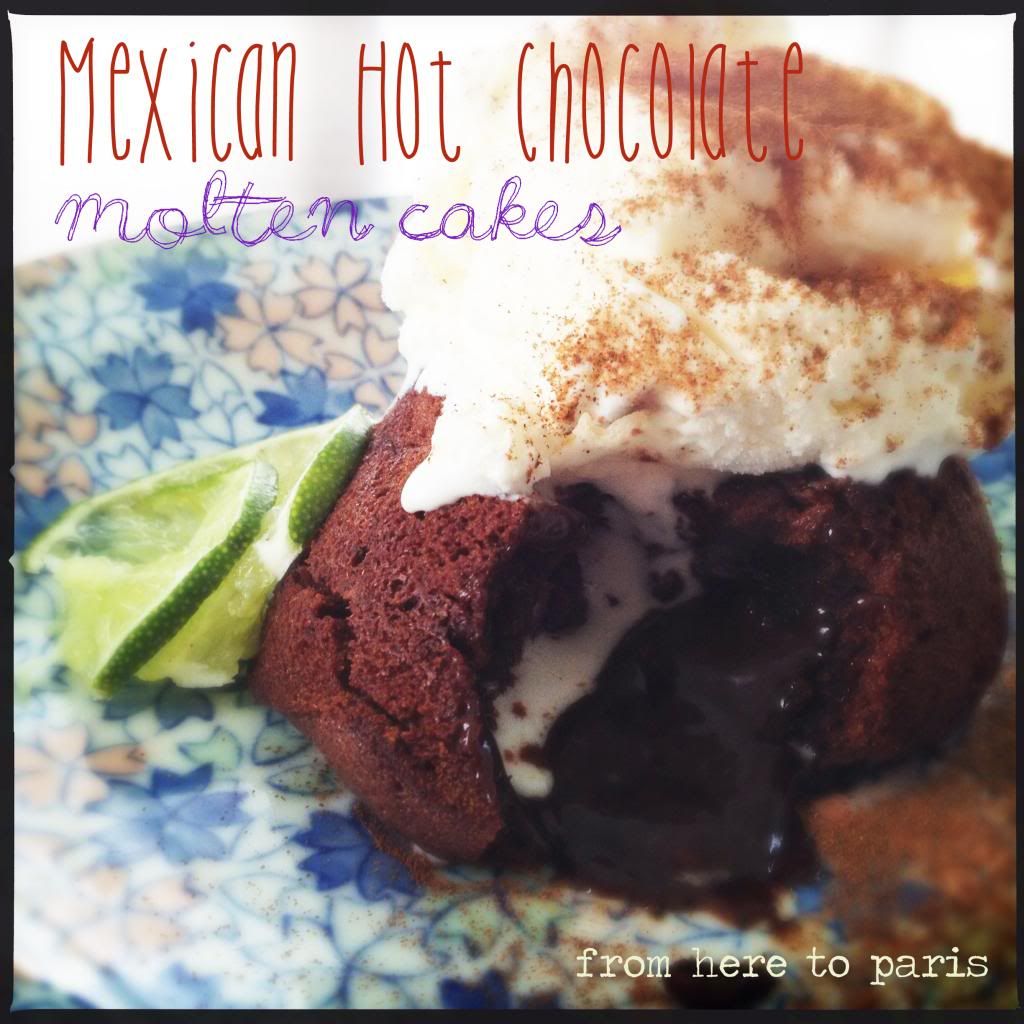 -Candice