I have been waiting for the perfect time to share this recipe, and I think it has arrived! This has got to be my favorite cake. I love it so much, that I usually request it as my birthday cake.
This is a common cake made around Bear Lake. My mother got the basic recipe from her coworker but I've seen similar versions around. So this will definitely bring back the flavors of good old Bear Lake for many people.
It is perfect for the 4th of July because it is so colorful and festive. Plus, the flavors of the raspberry and the cream make it the perfect summer cake; not too dense, heavy, or overly sweet. This is a definite crowd-pleaser and you will probably be
begged
for the recipe.
It's called Raspberry Cream Cake, but it should be called Raspberry
Dream
Cake because you'll probably keep dreaming about it after you eat it. I know I do!
I've made it as cupcakes for the blog but it is very easy to make as a 9x13" or even an 11x17" cake.
Raspberry Cream Cake
makes about 34 cupcakes (or one 9x13" cake or one 11x17" cake)
print this recipe
1 box white cake mix, plus ingredients listed on the box to make the cake
Raspberry Topping:
1 12 oz bag frozen raspberries
1 1/2 cup water
1 box Raspberry Junket
Cream Filling:
8 oz cream cheese
1 cup sugar
1 cup whipping cream
1/2 tsp vanilla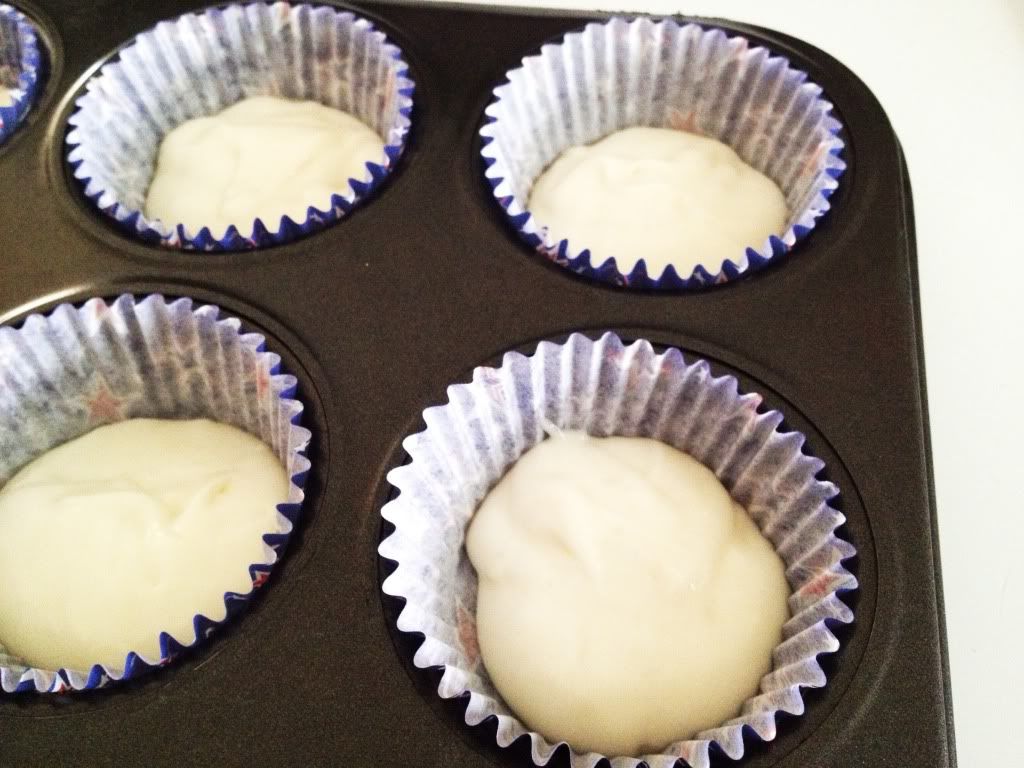 Mix cake according to box directions. Line a cupcake tin with liners. Place about 2 Tbs of batter in each; just enough to cover the bottom of the liner. Bake according to box directions. For mine, since I was filling the tins a little less than normal, it took about 13 minutes for the cakes to be done. After they're baked, you'll want them to be about 2/3 full.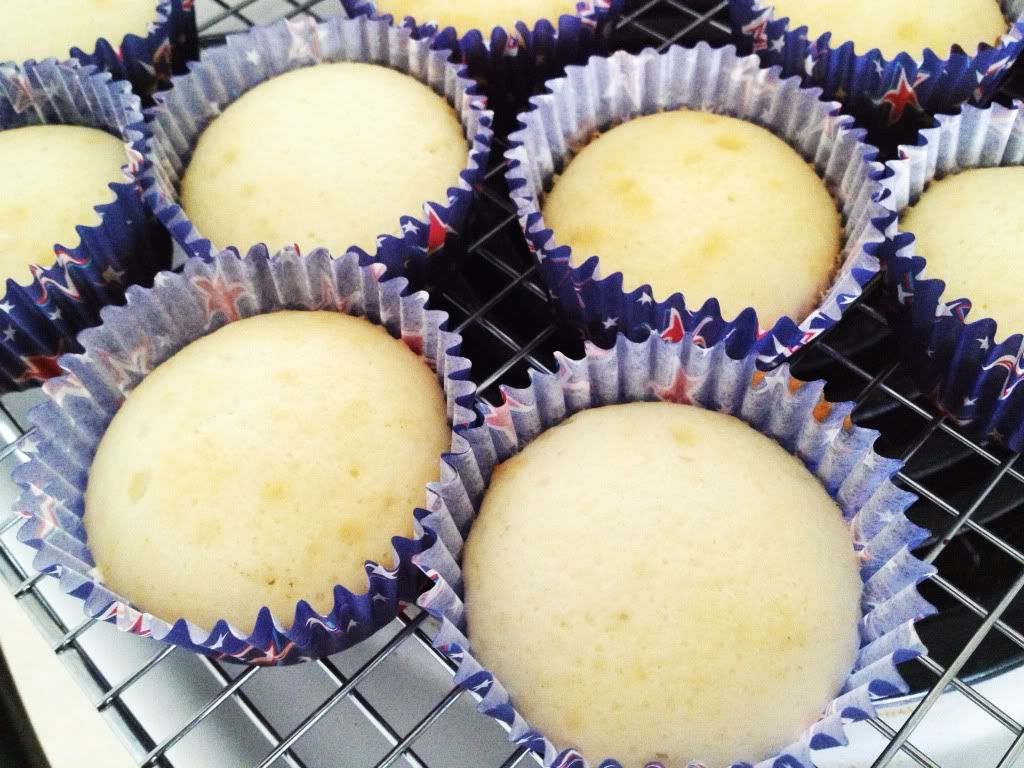 Perfect! Just enough room to top with cream and raspberry deliciousness.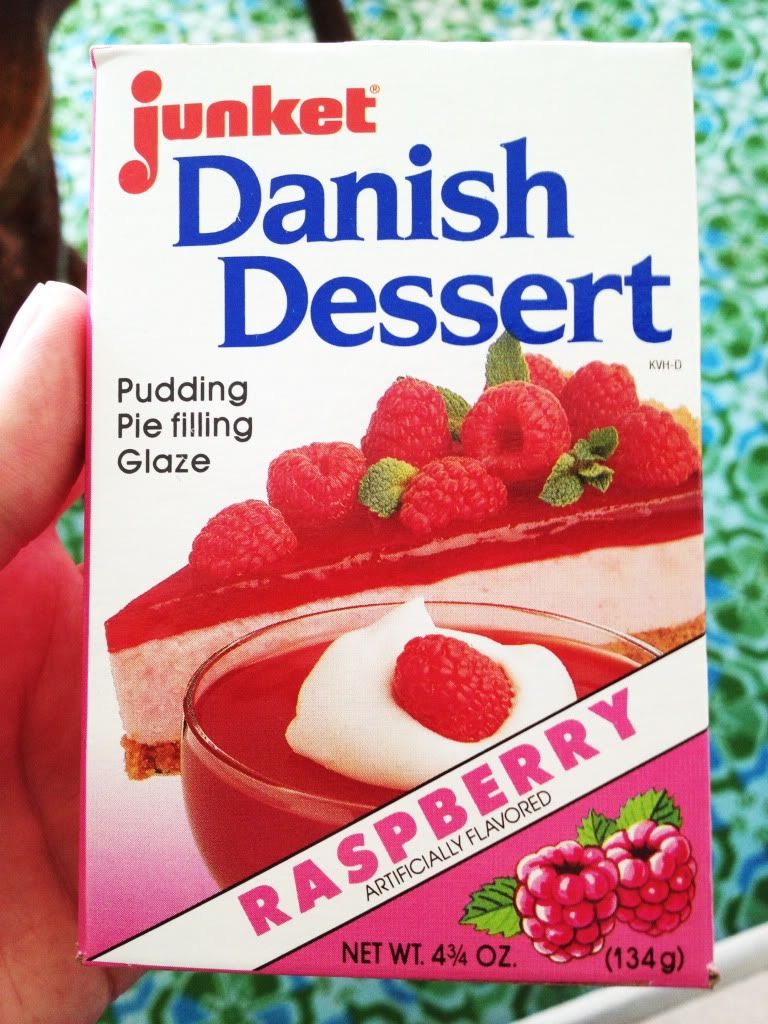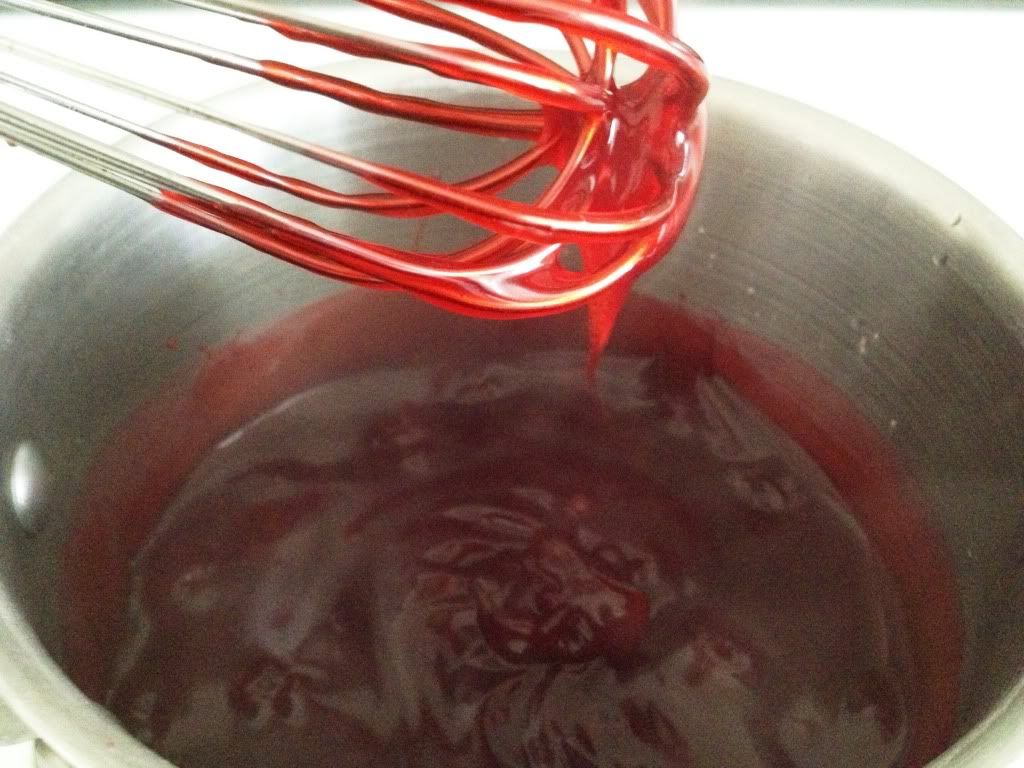 Combine the Junket packet and the water and bring to a boil. Keep whisking the entire time. It will thicken fairly quickly.
Once it has thickened, remove from heat and fold in frozen raspberries. Set aside and allow to cool.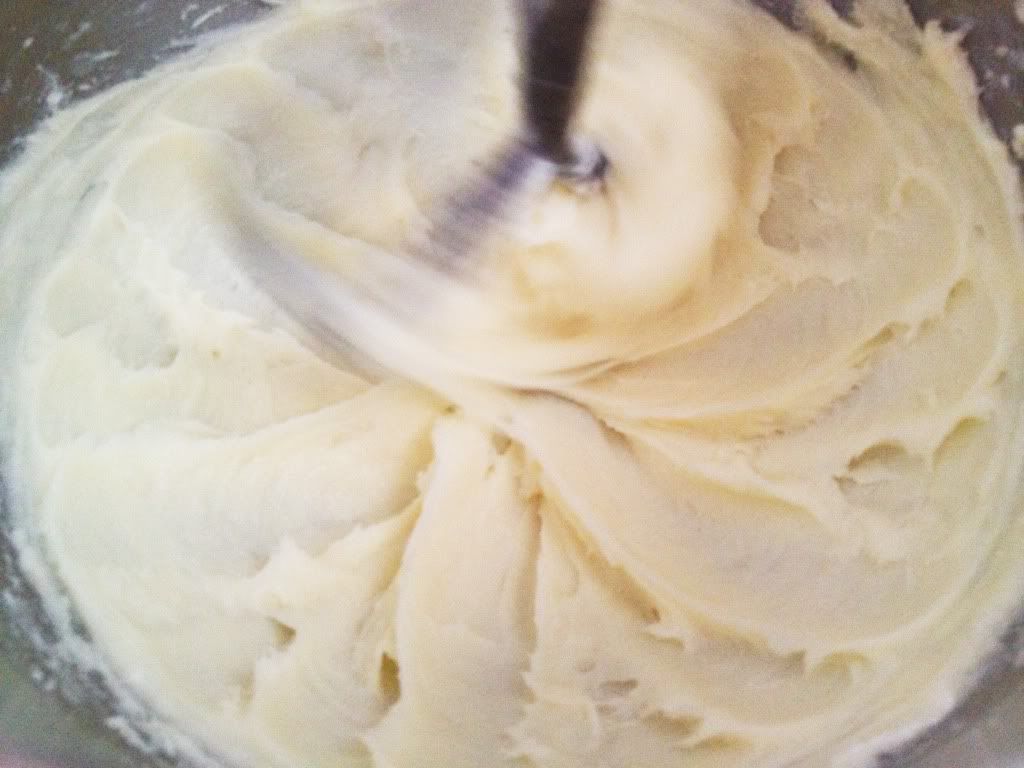 Cream the cream cheese, sugar, and vanilla together. Remove from mixing bowl to another bowl and set aside.
Whip the cream until it has soft peaks.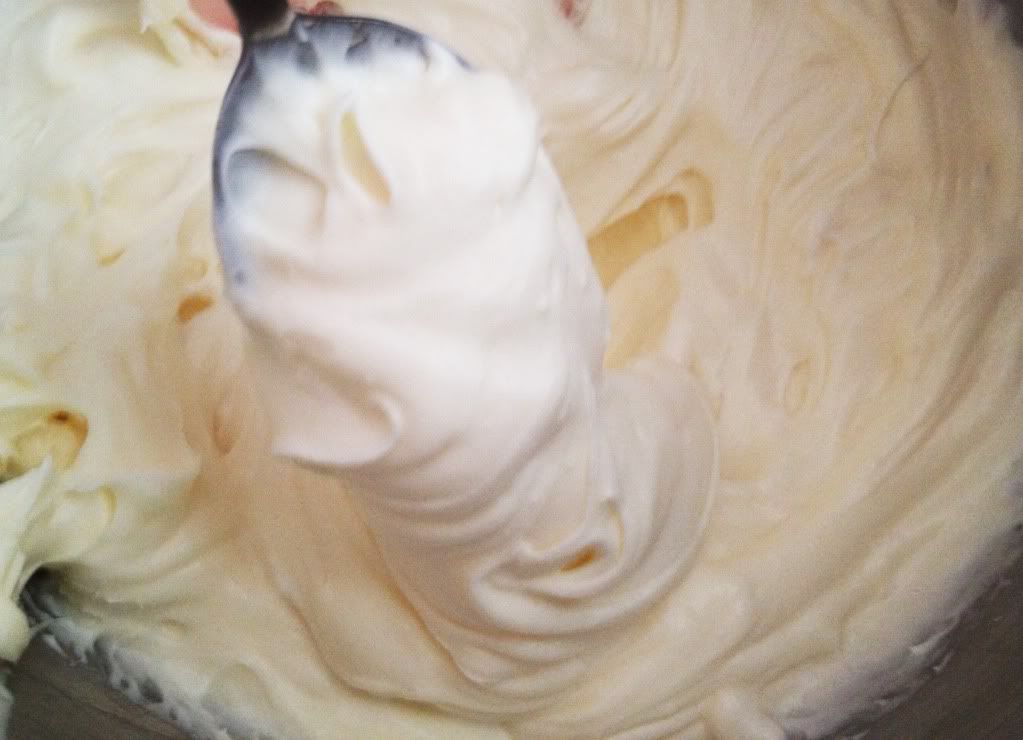 On slow speed, combine cream cheese mixture with whipped cream until it is incorporated and the lumps are gone.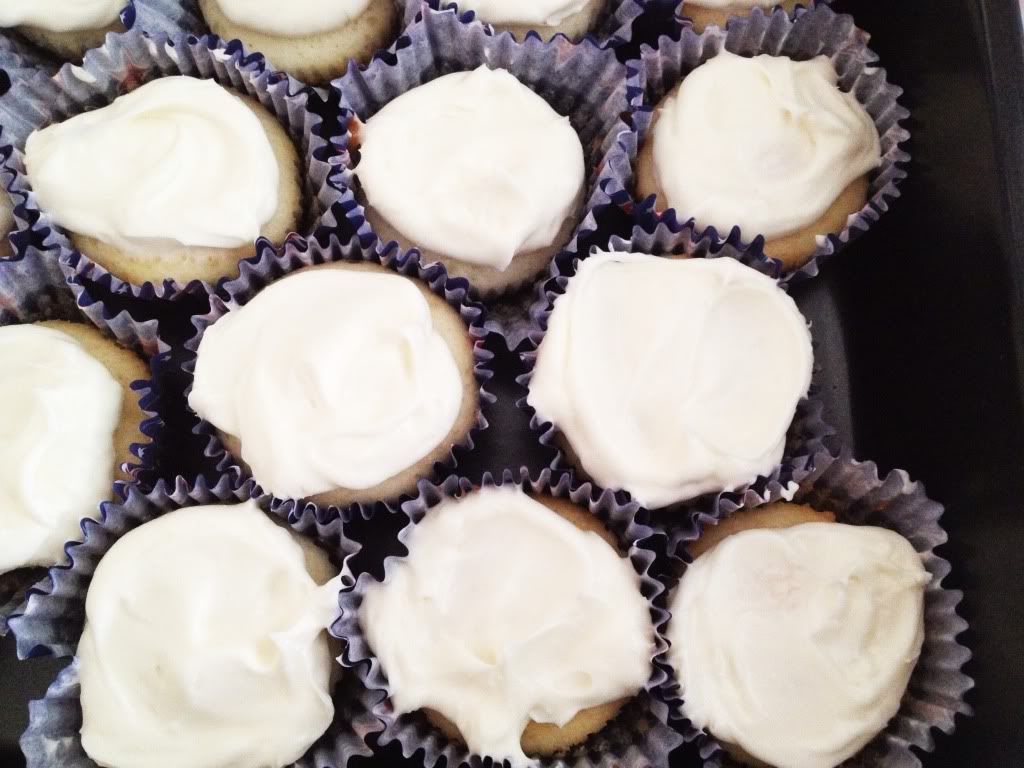 After the cupcakes have cooled, top them with a good dose of the cream.
Then finish with the raspberry mixture. Oh my goodness, doesn't it look so good? You have to try it.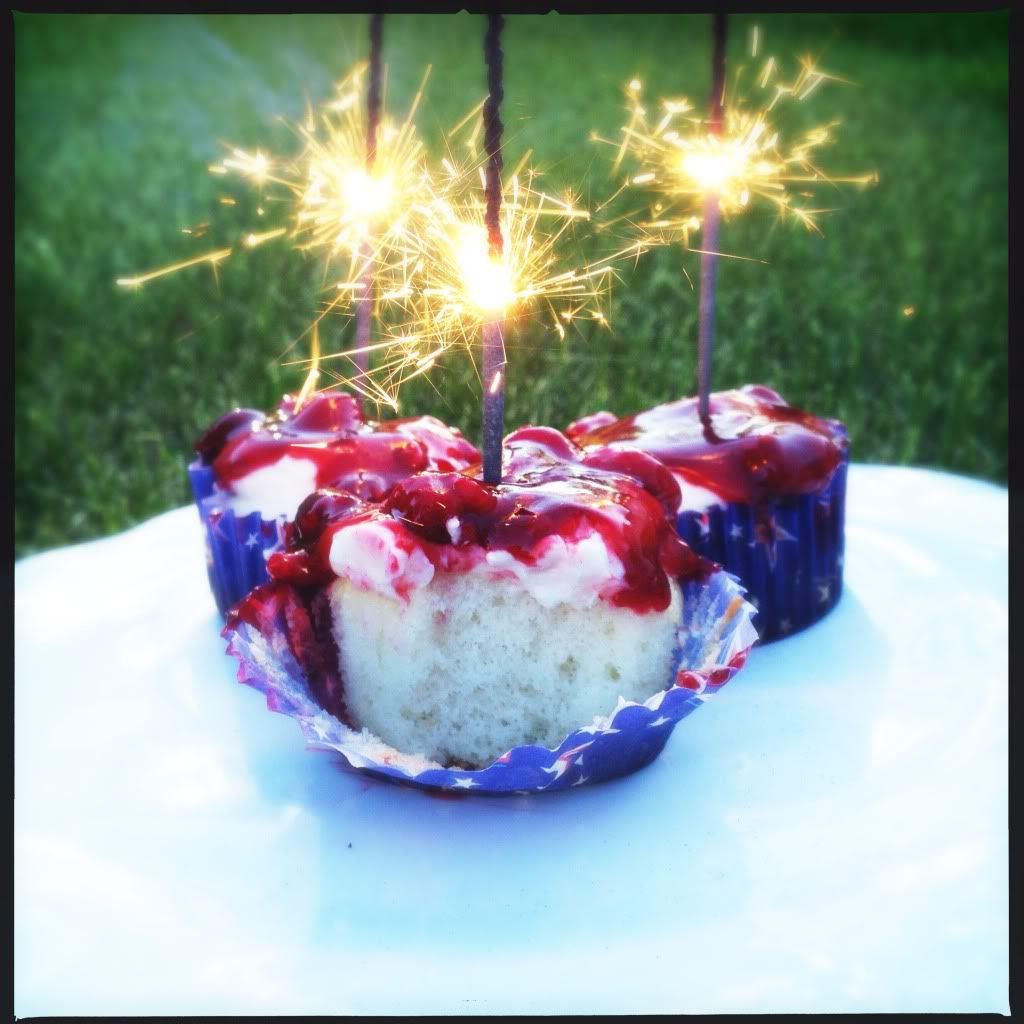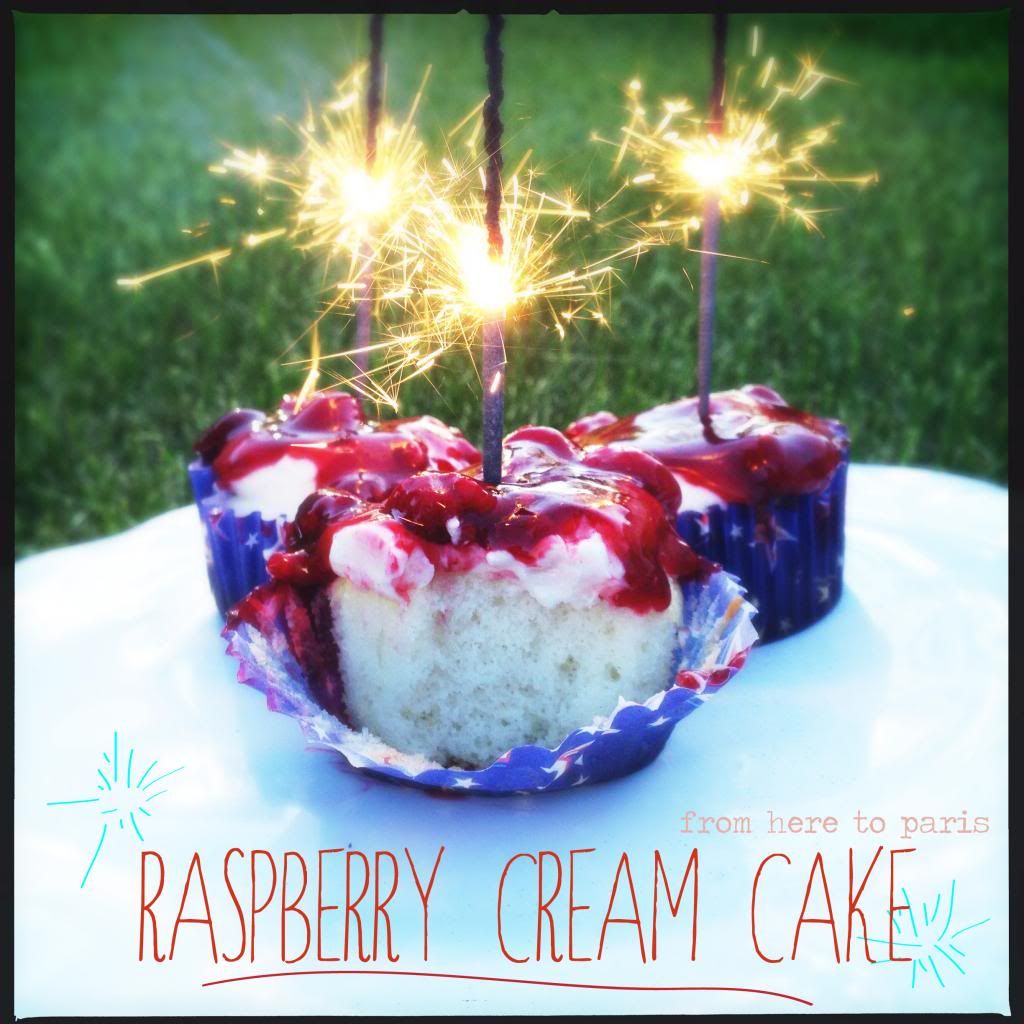 -Candice