The first time I had a watermelon slush was at the Hilton in Puket, Thailand. I was lying by the pool and the sun was blistering hot. I needed a refreshing cool drink and I noticed they served a watermelon slush. It hit the spot even though it was such a simple drink.
Needless to say I had several more on that trip and vowed to make it when I got home. Well, three years later and since we started this blog I finally decided to recreate that yummy drink in Thailand. I hope you find it as refreshing as I did on these hot summer days!
Watermelon Slush
2 cups of cubed watermelon
1/4 cup simple syrup (1/4 cup sugar, 1/4 cup water)
Blend watermelon, ice, and simple syrup in a blender until smooth. If you need help making the simple syrup,
this post will help.
Enjoy!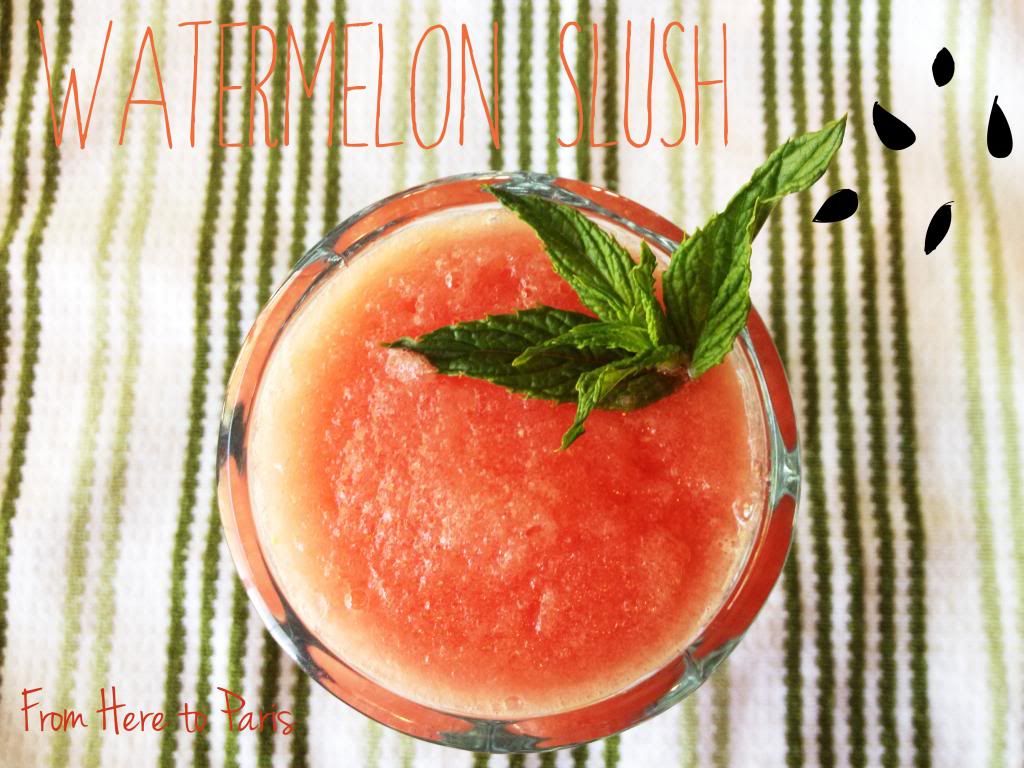 -Christina