This recipe might not be considered authentic by many standards (including our brother's, who lived in Thailand for two years), but this is my version of Thai red curry.
I decided to try making curry after I married my husband because he loves Asian food. He
hasn't given me any feedback on this recipe yet, mostly because he's too busy eating it. So I take that as a good sign!
I wanted to make a homemade version and modeled it after other red curries I have had at some of my favorite Thai restaurants. It is so delicious with potatoes; I think it's a great combination with the spices! Who would have thought simple Idaho potatoes and flavors from Thailand would go so well together?
Thai Red Chicken Curry
makes 4-6 servings
print this recipe
1
13.5
oz
can unsweetened coconut milk
2 Tbs red curry paste
1 Tbs brown sugar
1 Tbs fish sauce
2 cups cooked chicken breast, cubed
3 medium IDAHO red skin potatoes, scrubbed, peeled, and cubed
1 red pepper, cut in chunks
Whole cashews and cilantro for garnish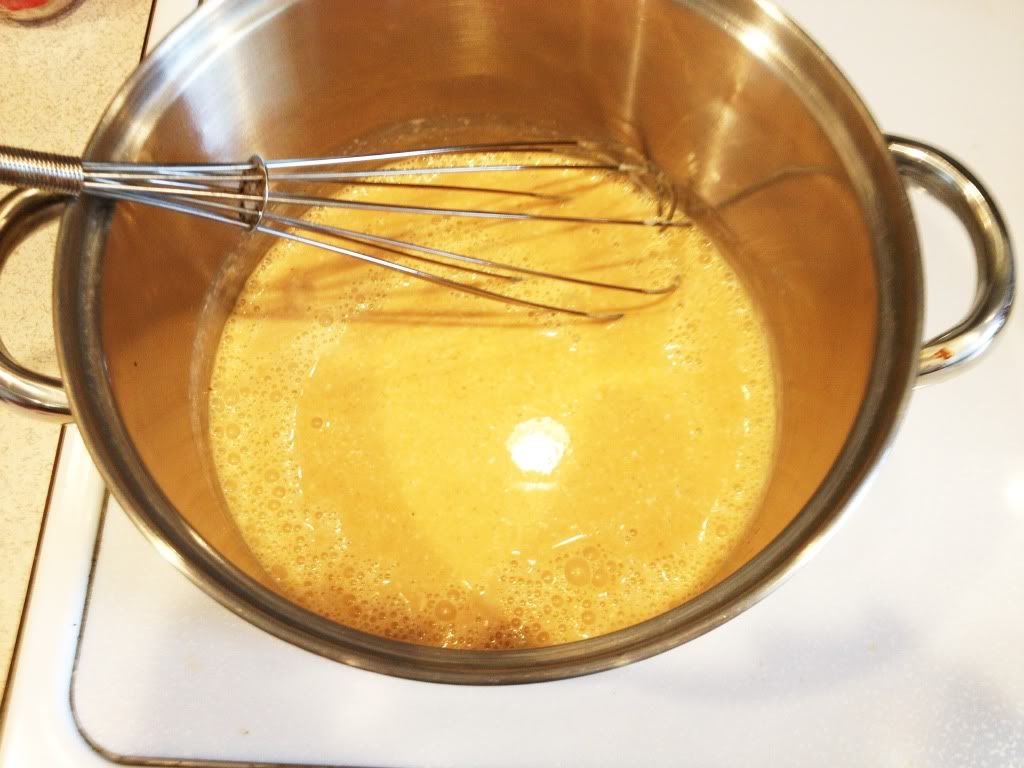 Heat the coconut milk in a medium sauce pan and then whisk in sugar, curry paste, and fish sauce.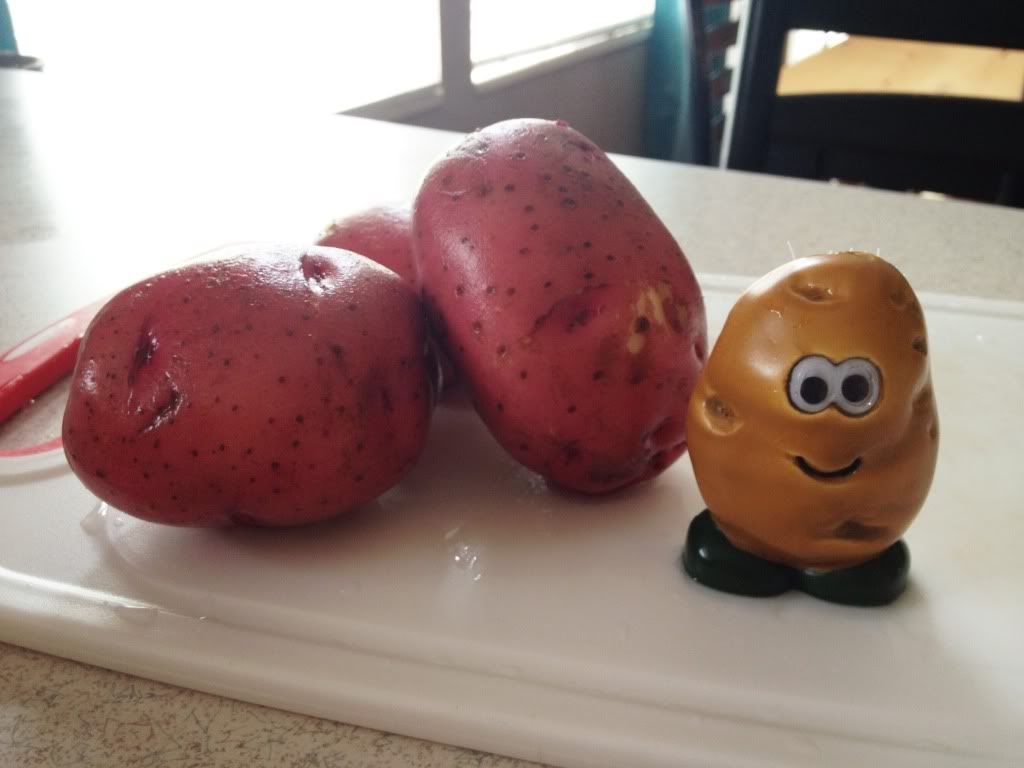 Look at those beautiful red potatoes. And
I had to show you my Idaho Spud potato scrubber! Isn't it adorable?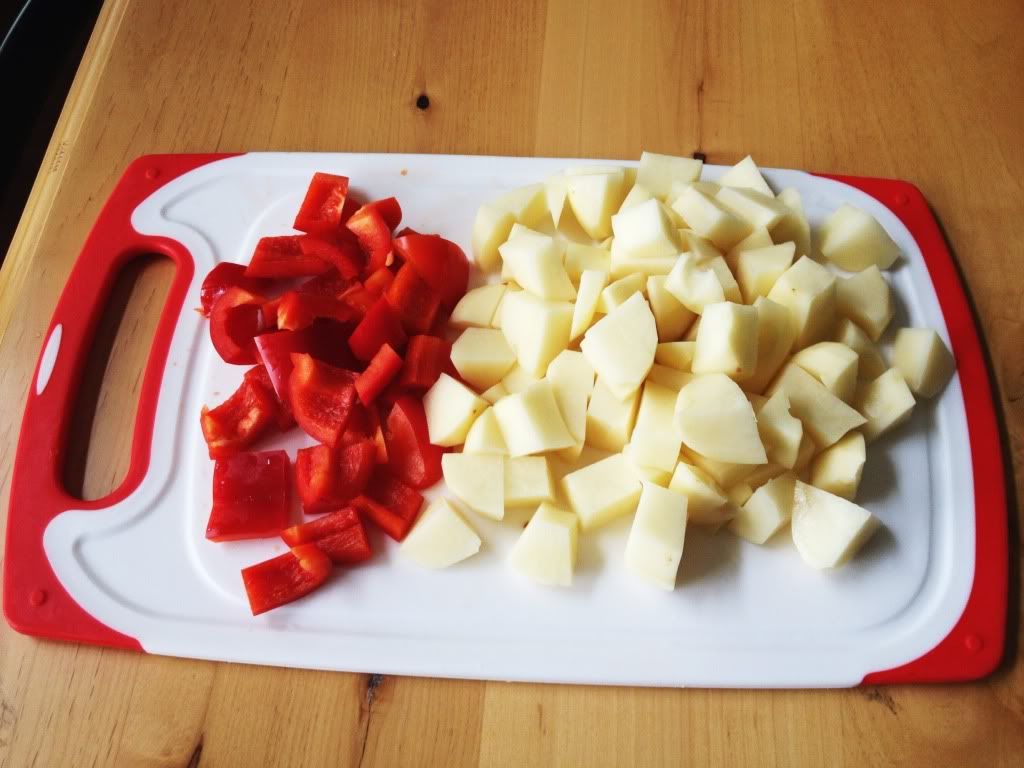 Chop potatoes and pepper into bite-size pieces. Add to the coconut milk and curry mixture and cook until tender.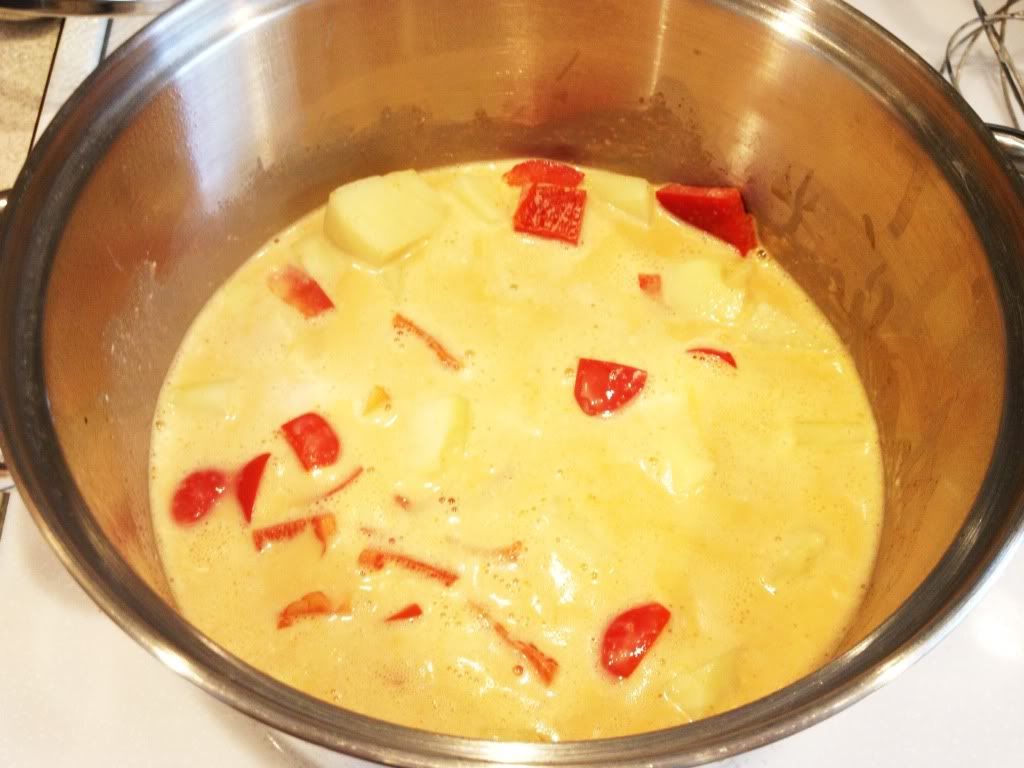 Then add chicken and heat through. Serve over Thai jasmine rice. Garnish with cashews and cilantro.
-Christina