Happy Cinco de Mayo! Oops, looks like I'm a little early. I'm just too excited to share this recipe with you!
Since it's been a little chilly lately, here is a nice Mexican soup to get you warmed up. But first, a little story...
Last year, when I was pregnant, I worked at a web hosting company. I would frequently get in discussions with my coworker, Wendy, about food. (I mean, isn't that all a pregnant girl dreams about?)
Wendy is from El Salvador. I remember one day, she told me about the existence of
pupusas
. I was suffering from a serious salt tooth at the time and sat there drooling as she told me. Somehow, we ended up on the topic of posole. I told her that I saw it on Food Network but I had never tried any. Who
hasn't
seen Guy Fieri stuffing his face full of the stuff? It always looked so good to me.
One day, a few months later, Wendy told me that her mom had made posole and she wanted me to have some. I would have to be a fool to say no, right? At Wendy's house after work, she handed me a container of the soup and another container of the toppings. It was warm, spicy, and perfect. I was in heaven.
I live in a different city than Wendy now, and have to fend for myself when it comes to my posole cravings. One day I'd had enough, and attempted to make it myself.
It is a spicy, broth-y soup with bits of hominy and shredded pork. As if that isn't enough deliciousness, it is topped with a slew of fresh veggies like cabbage, radishes, avocados, and cilantro. A fresh lime wedge squeezed on the top marries the flavors together perfectly.
If you're feeling a little adventurous and want to try something new for Cinco de Mayo, give this a try. It is incredibly easy and simple to make.
Slow Cooker Posole
makes 10-12 servings
print this recipe
1 Tbs. canola or vegetable oil
2 lbs. pork shoulder roast
1 32 oz box of low-sodium chicken stock
1 28 oz can red chili sauce (red enchilada sauce works great, too)
1 10 oz can green chile enchilada sauce
1/4 tsp. cumin
1 29 oz can hominy
Toppings:
1/2 cabbage, thinly sliced
1 bunch radishes, thinly sliced
1 bunch cilantro, chopped
3-4 avocados, thinly sliced
6 limes, cut into quarters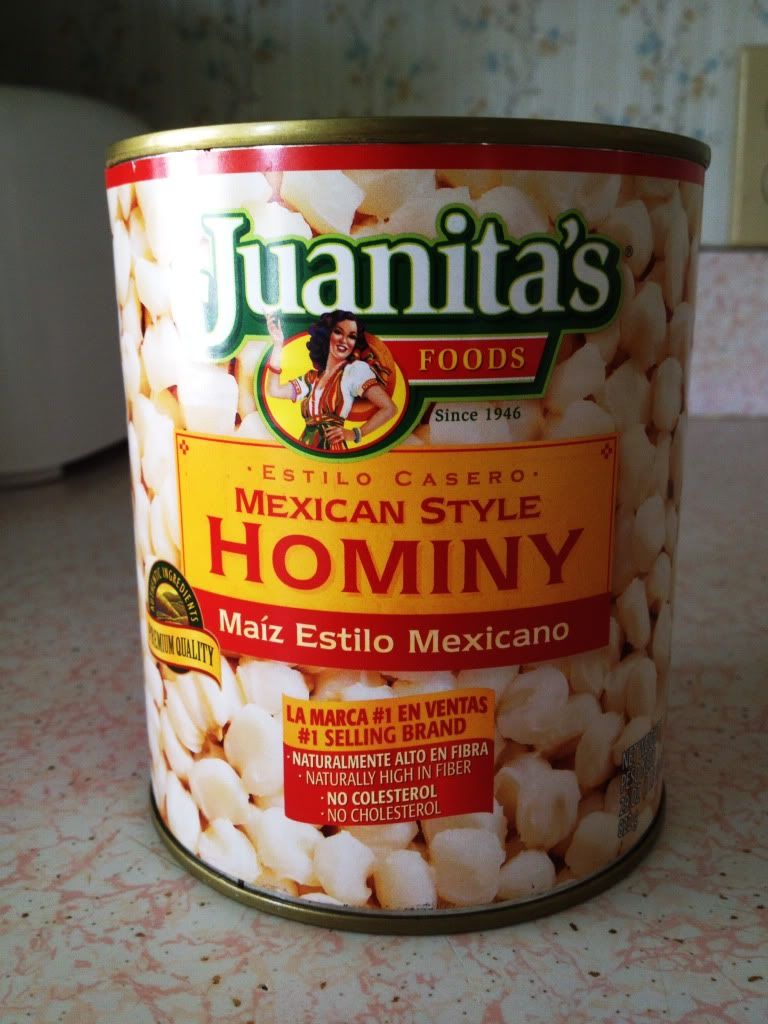 I used Las Palmas red chile sauce. And Jaunita's hominy.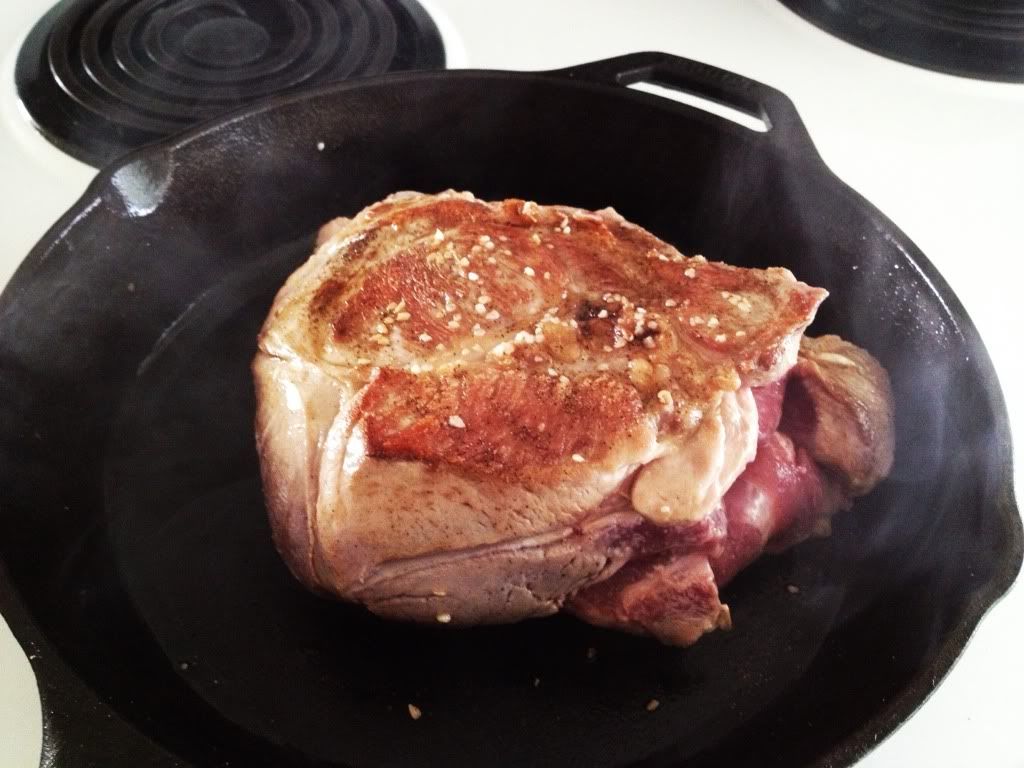 Heat a pan over medium to medium high heat until it's smoking hot and add the oil. I like to use my cast iron skillet, but you can use a non-stick pan as well. Season the pork with a hefty dose of salt and pepper. I used coarse kosher salt. Sear the meat on all sides, so it has a nice golden brown crust.
While the meat is searing, add the chicken stock, sauces, and cumin to a slow cooker. I used a 5-quart Crockpot.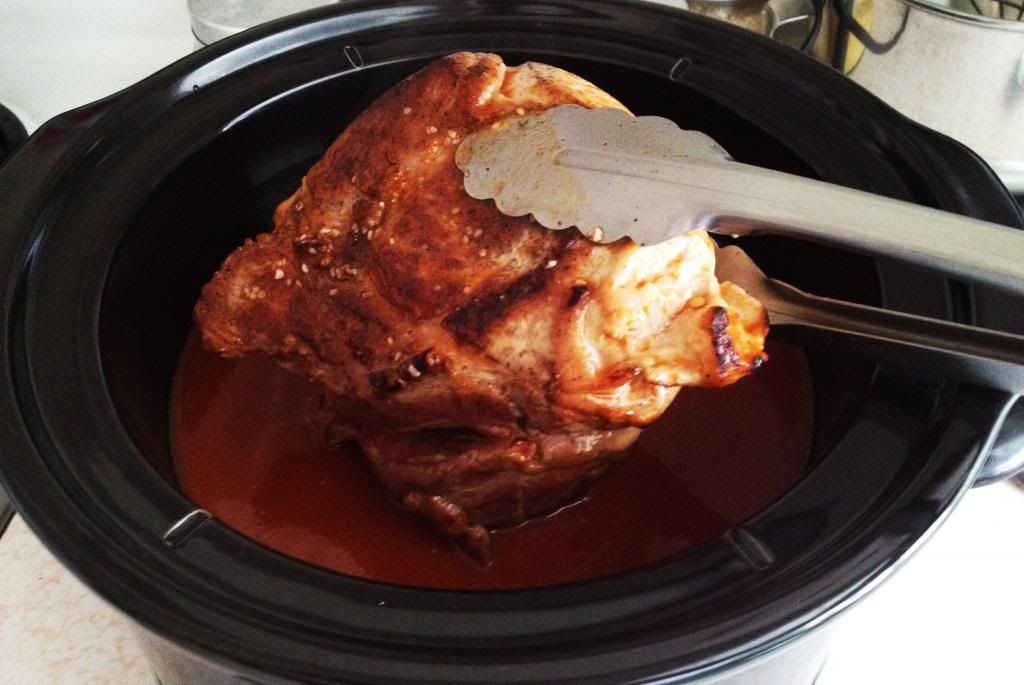 Put the roast in the cooker with the liquid and set to cook on low for eight hours.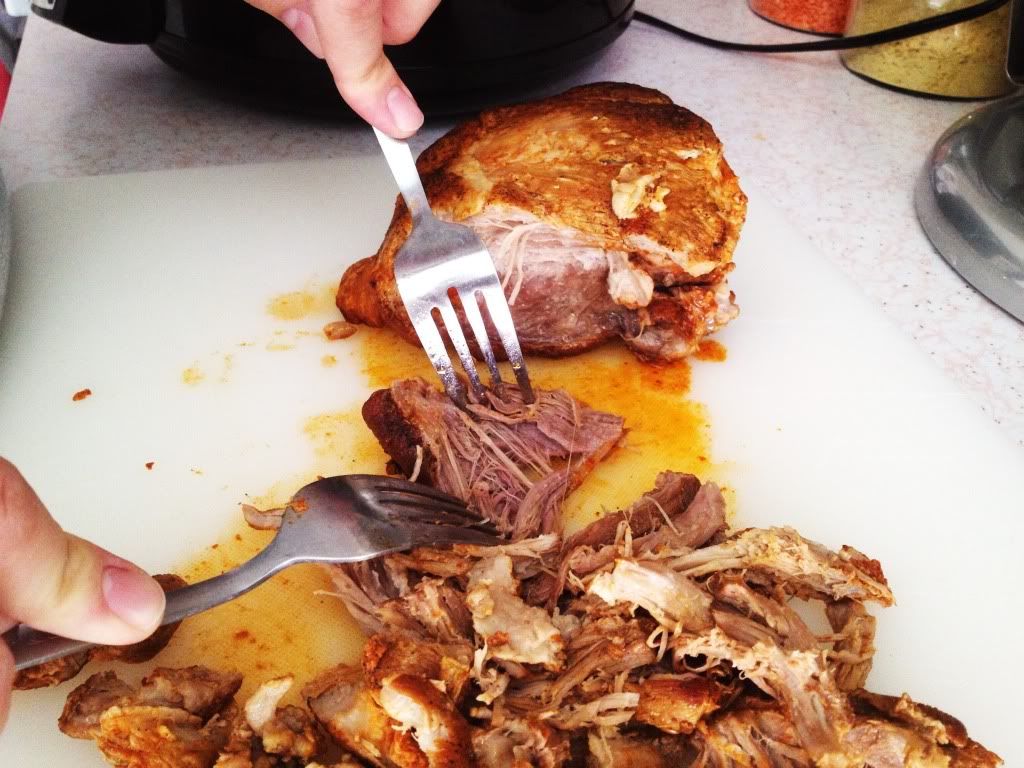 After six hours are up or the pork is fully cooked, take the roast out and put on a cutting board. Use two forks to shred the roast.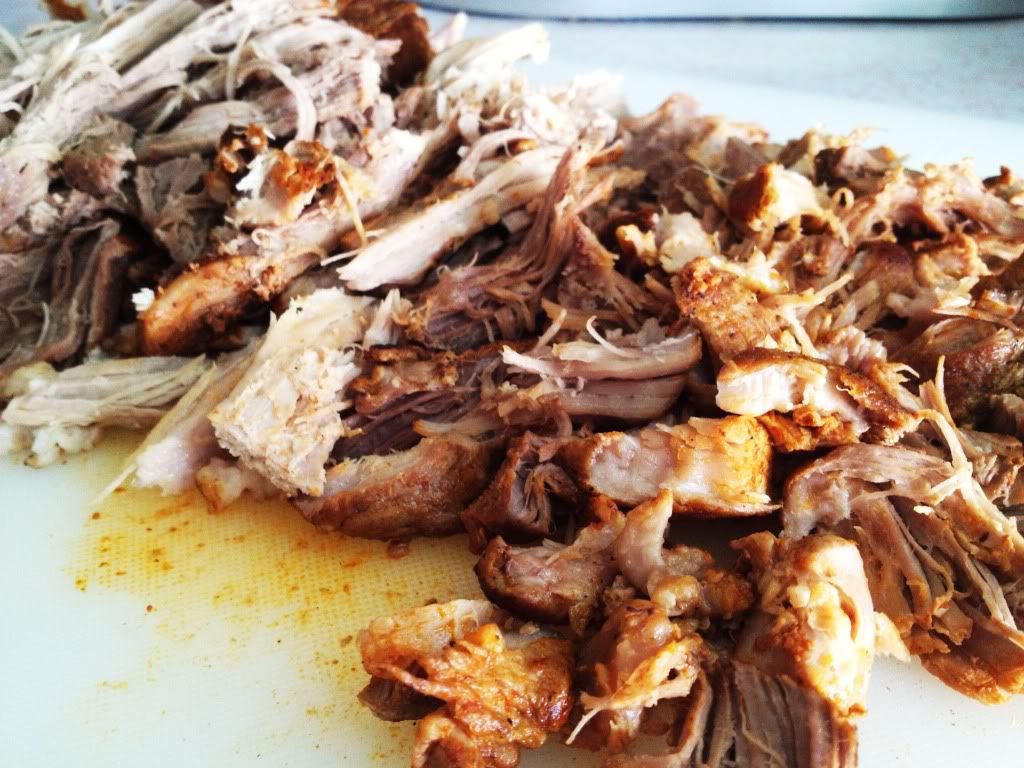 Once it is all shredded, throw it back in the cooker. Open the can of hominy and drain into a small strainer over a sink. Give the hominy a good rinse for a minute or two.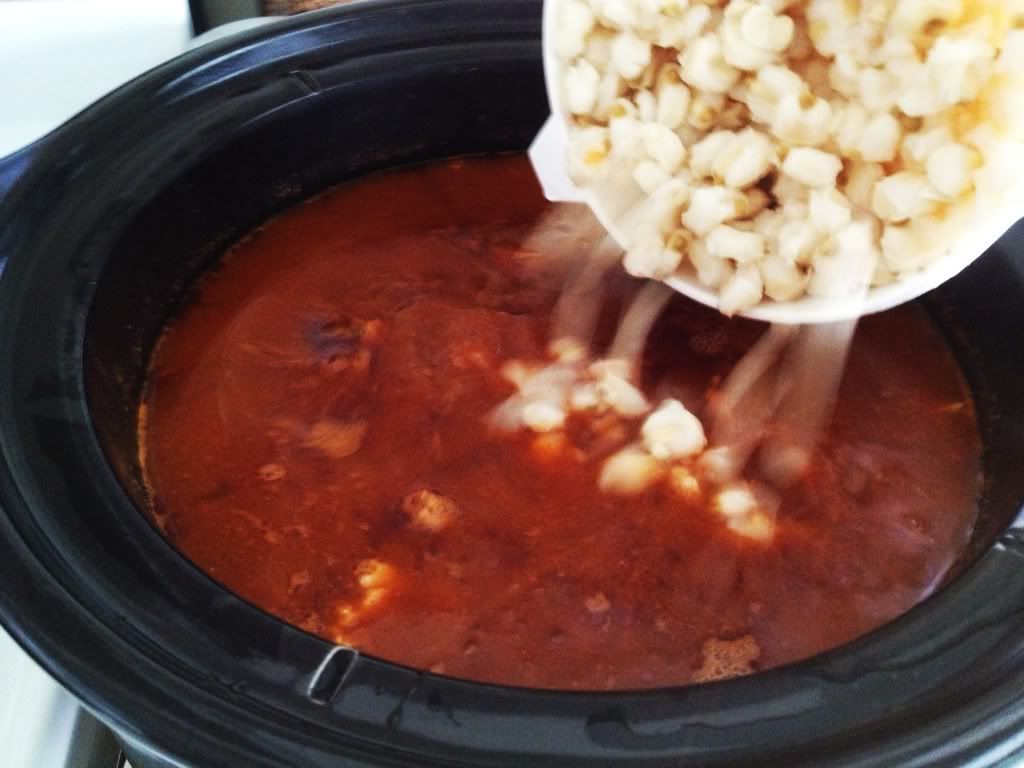 Then add it to the soup. Continue to cook on low for another hour or so.
While the soup is finishing cooking, you can chop up the veggies.
First, thinly slice the cabbage.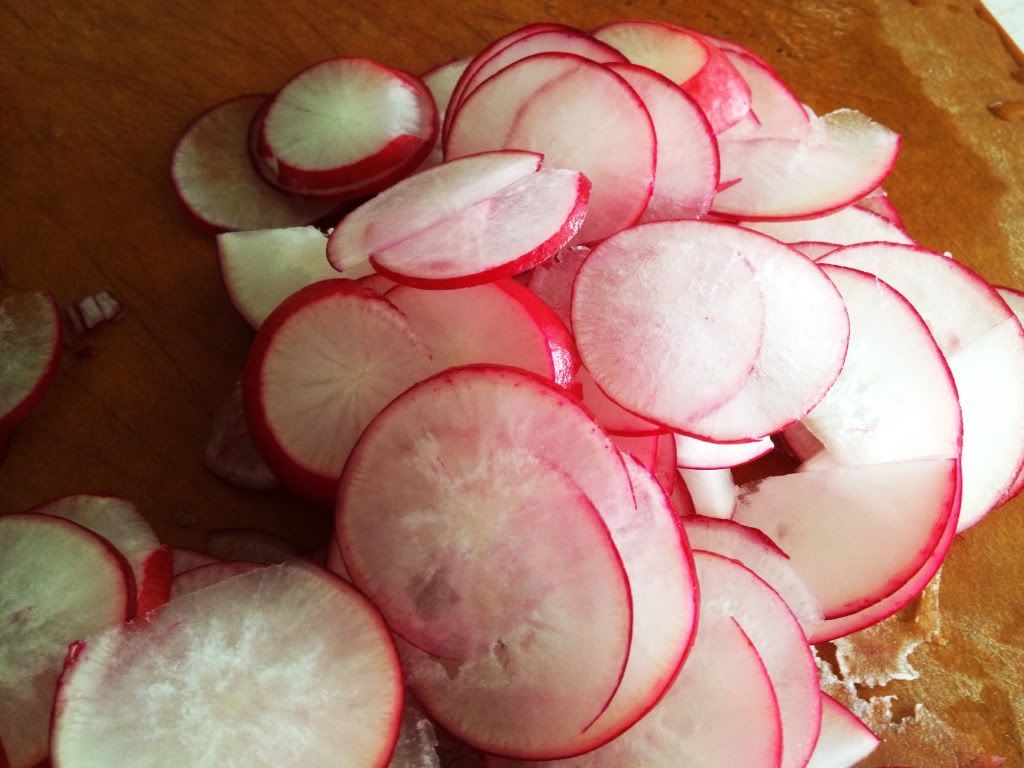 Then, your radishes.
Chop the cilantro.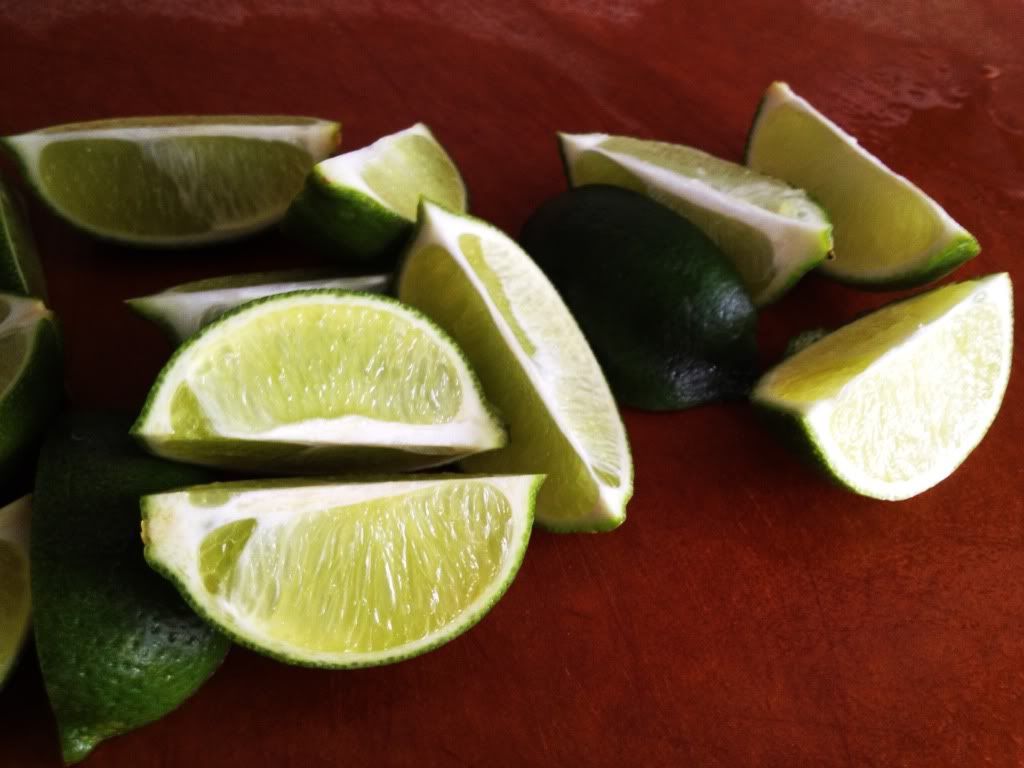 Quarter some limes.
Thinly slice the avocado. If you need help cutting up the avocado, see
this video
.
After the posole has cooked an hour or two after the pork was shredded, it should be done. Time to dish! Serve in bowls and top each posole serving with your choice of cabbage, cilantro, radishes, avocado slices and lime wedges for squeezing.
Now just serve it with a nice, cold Coke and you're good to go.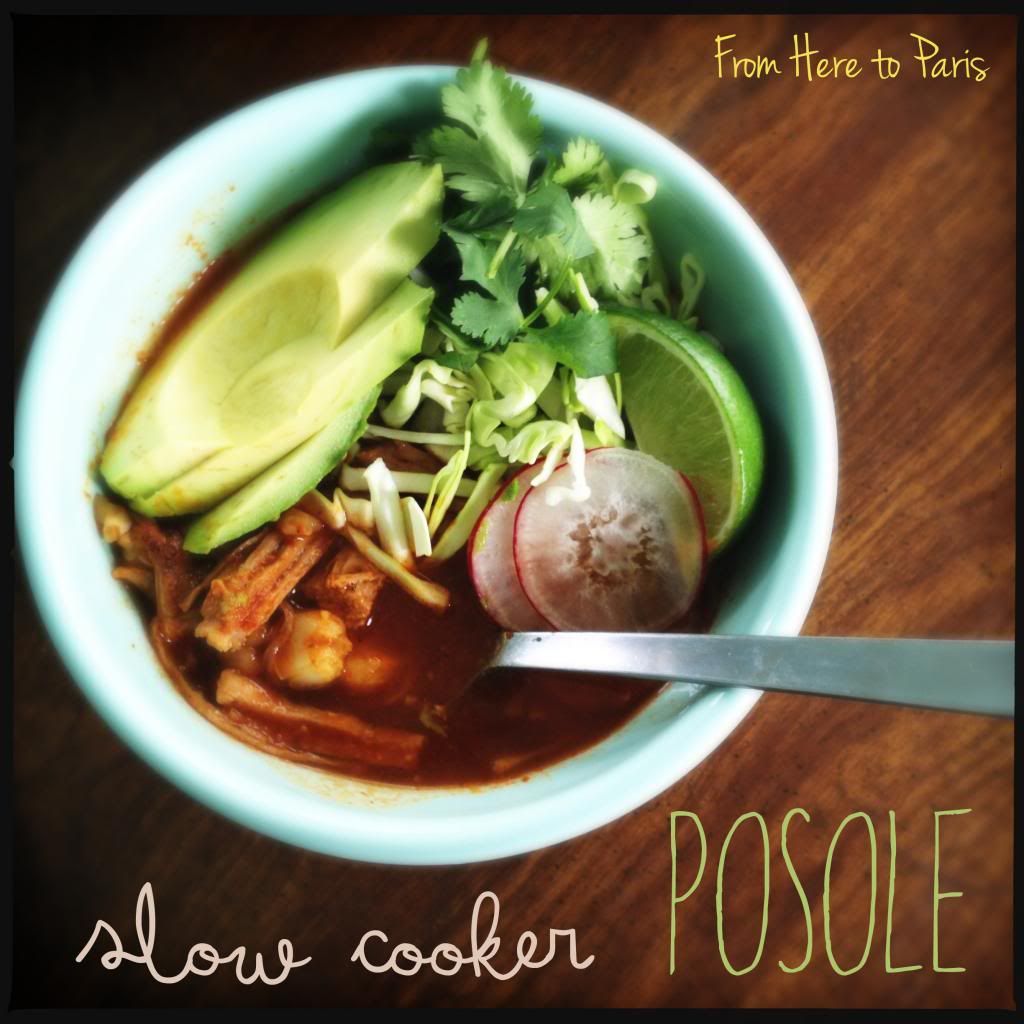 -Candice