Almond Joys just happen to be one of my favorite candies. I have seen homemade versions here and there but they just seem so time intensive. Sometimes you just need a coconut/chocolate/almond fix without breaking out the candy thermometer and the double boiler. You know what I mean?
Enter Almond Joy Bars. Granted, they aren't
exactly
like eating an Almond Joy. Okay, they're better. The crust made from vanilla wafers gives them a scrumptious toffee flavor. There's no time intensive hand shaping of the coconut and dipping in chocolate, just spreading and baking. They are so simple and easy.
Almond Joy Bars
makes about 24 bars
print this recipe
Crust:
3 1/2 cups vanilla wafers
1/2 cup butter, melted
Filling:
11 oz sweetened shredded coconut (about 1 1/2 of the 7 oz bags)
1 14 oz can sweetened condensed milk
1 tsp vanilla
Topping:
1/3-1/2 cup plain, raw almonds
1 bag milk chocolate chips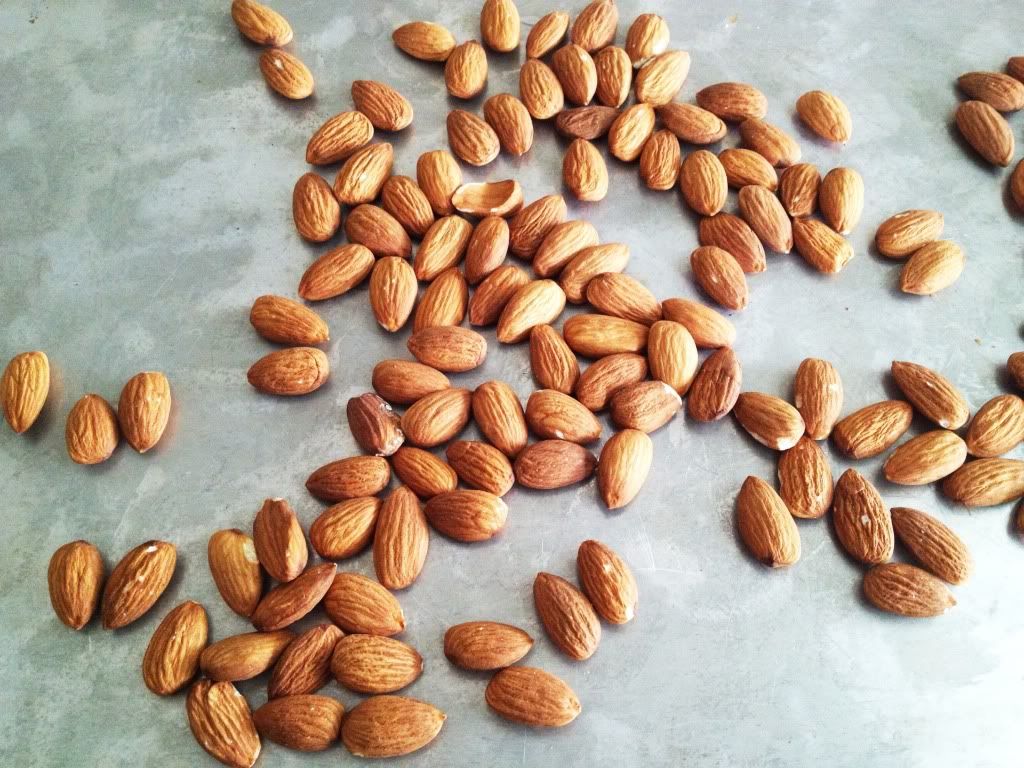 Start out by spreading the almonds on a baking sheet. Bake at 350º for about 10 minutes. Set aside and allow to cool. Turn up your oven to 375º.
Blend the vanilla wafers in a food processor until they are fine crumbs (you should have about 2 cups of crumbs). Then add the melted butter until just combined. It should look like really wet, coarse sand.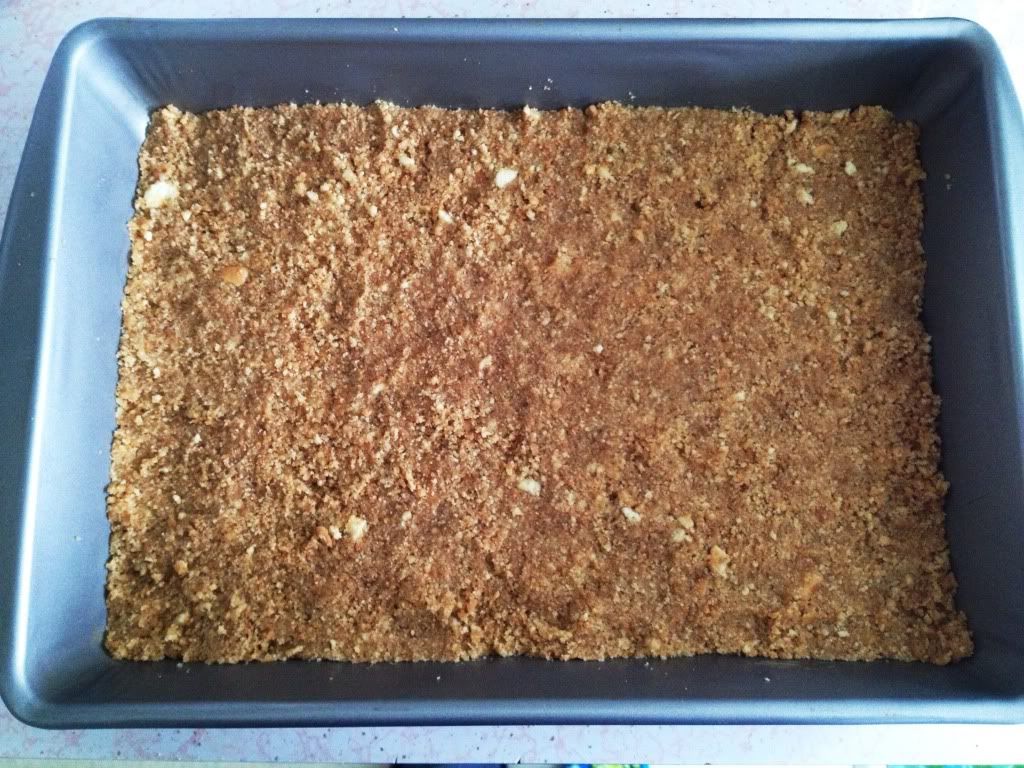 Press the mixture into a 9x13" pan and bake for about 10 minutes at 375º. The edges of the crust should start to brown. Set aside and allow to cool.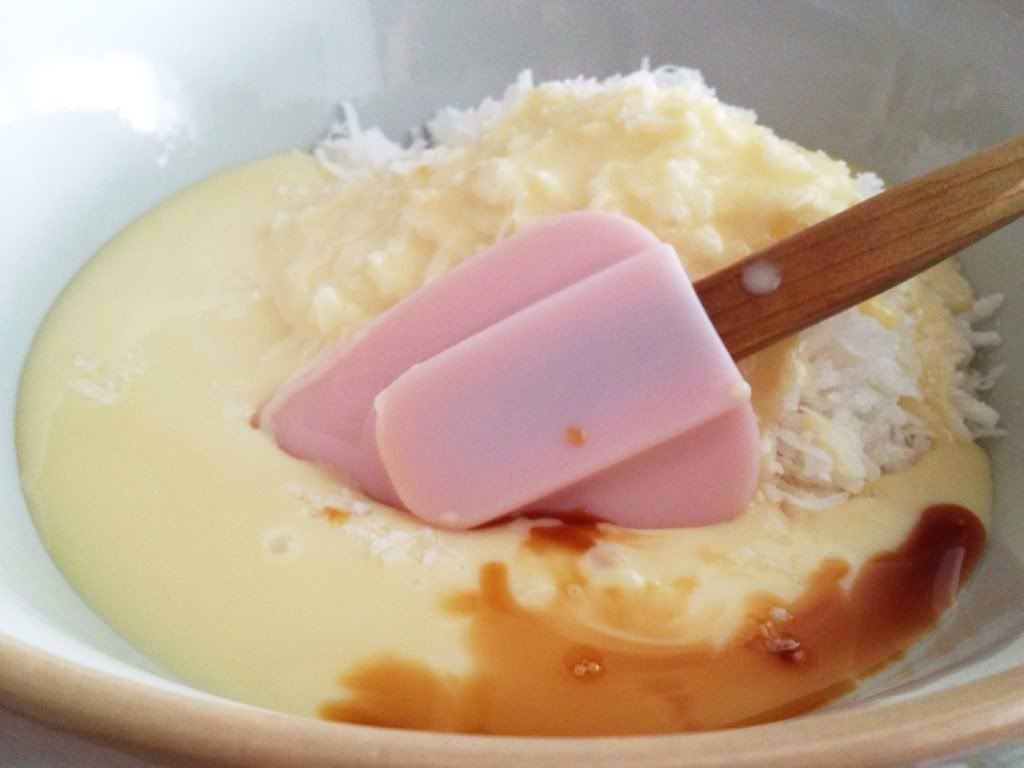 In a bowl, combine the coconut, condensed milk, and vanilla and stir until well combined.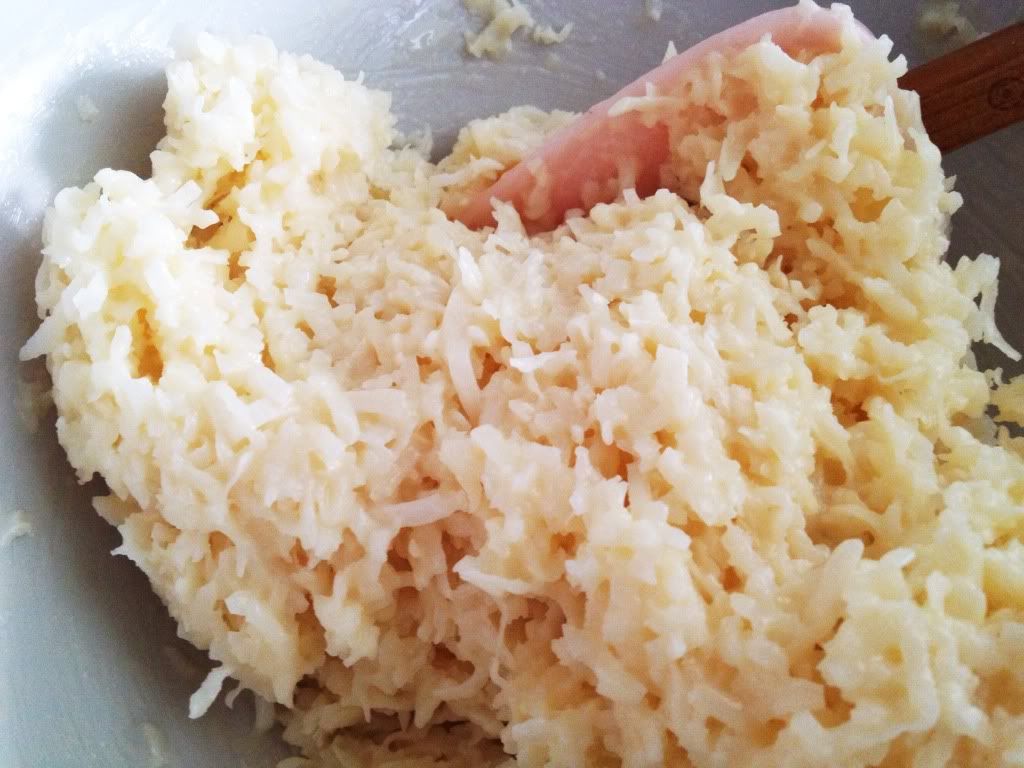 Press the mixture evenly on top of the crust, being careful not to mess up the crust. I've found that using my hands works really well.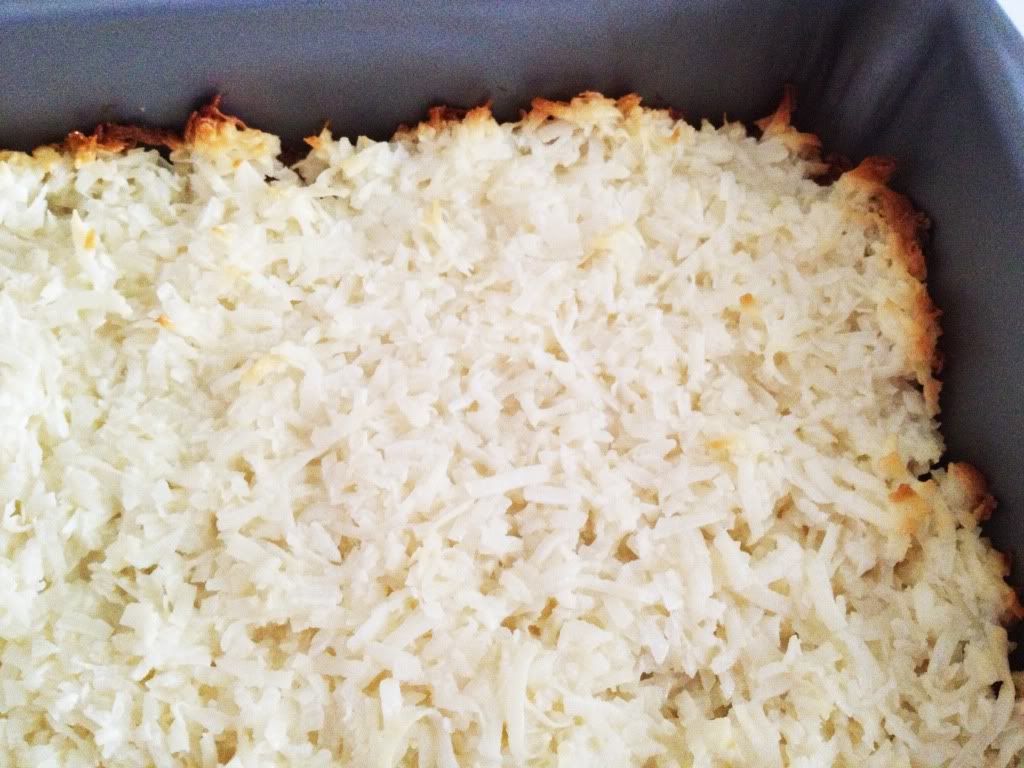 Bake at 375º for about 12-15 minutes or until the edges of the filling are starting to brown.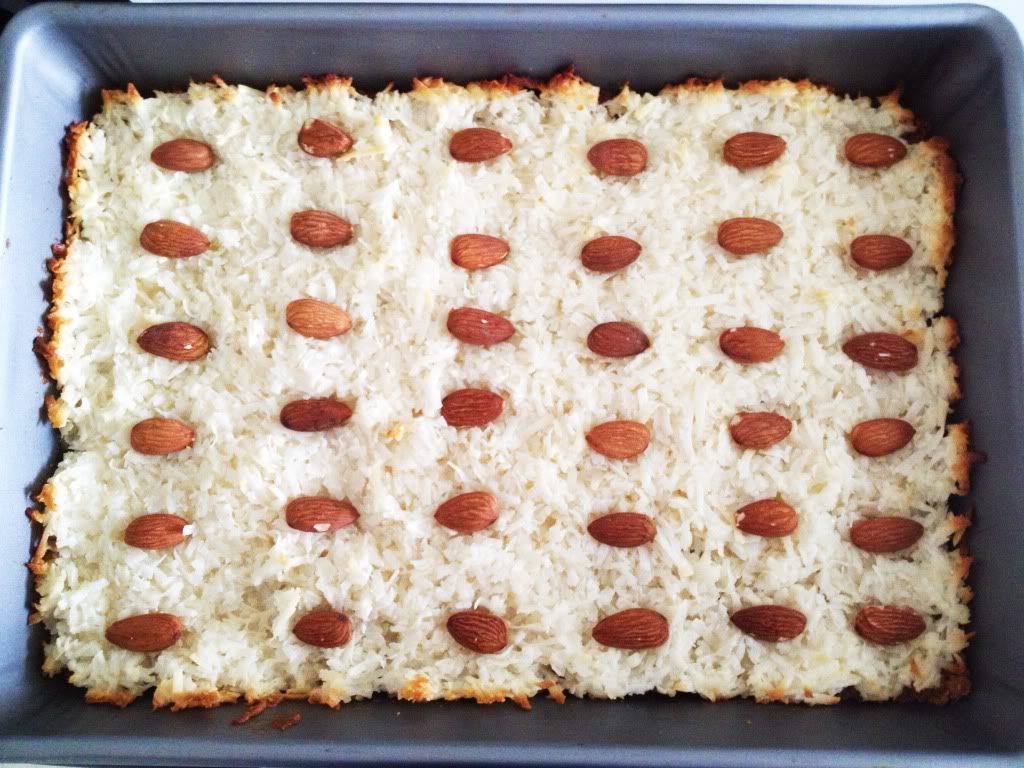 While still warm, press the almonds into the filling. You can place them wherever and however you would like. And you can even use more than I used. The more almonds, the better!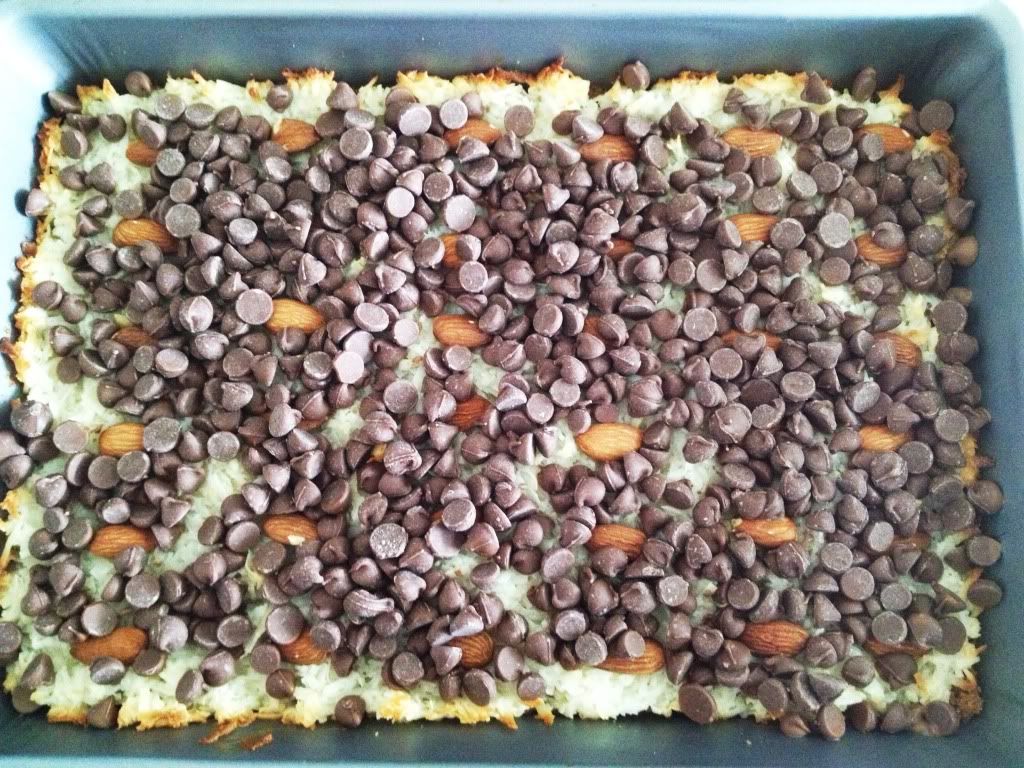 Then quickly sprinkle the chocolate chips on top. The pan should be warm enough to melt the chips. If they aren't melting, pop them back into the oven for a minute or two to help them melt.
Then, start spreading with a spatula or spoon. Be careful not to move the almonds around while you spread. Also, be careful not to burn your finger like I did. Yowza!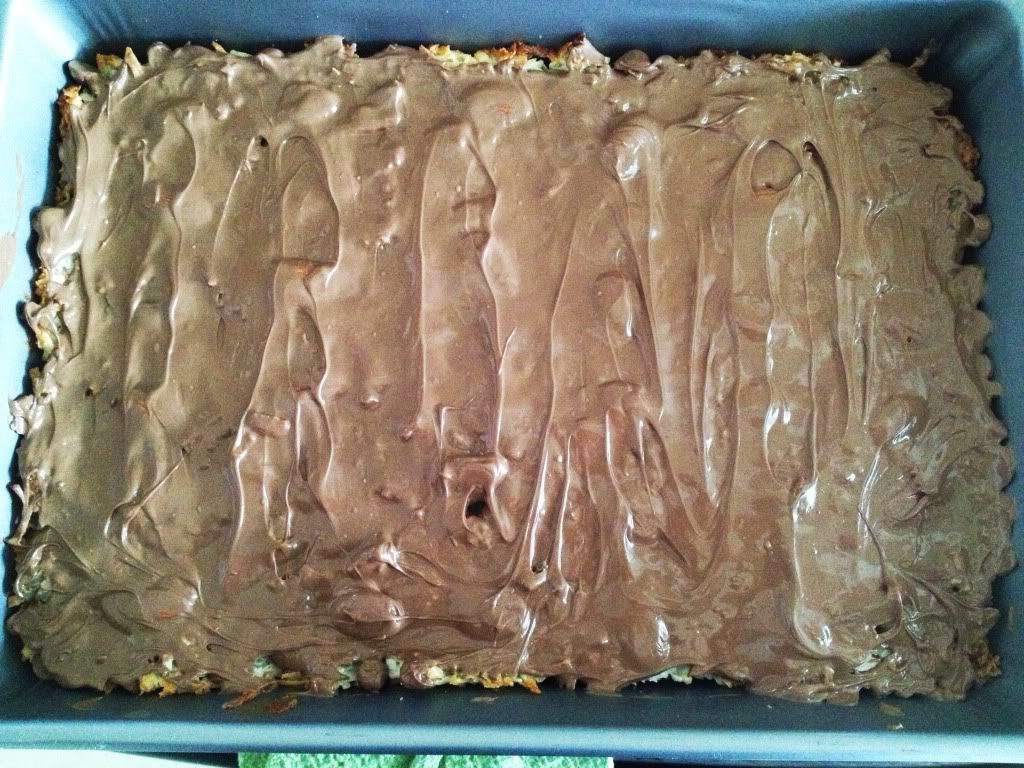 There you have it. Allow to cool at room temperature to harden. If you're in a hurry and can't wait to stuff your face, you can also pop them in the fridge or freezer to cool off.
Take them to a family get-together or party and watch them disappear.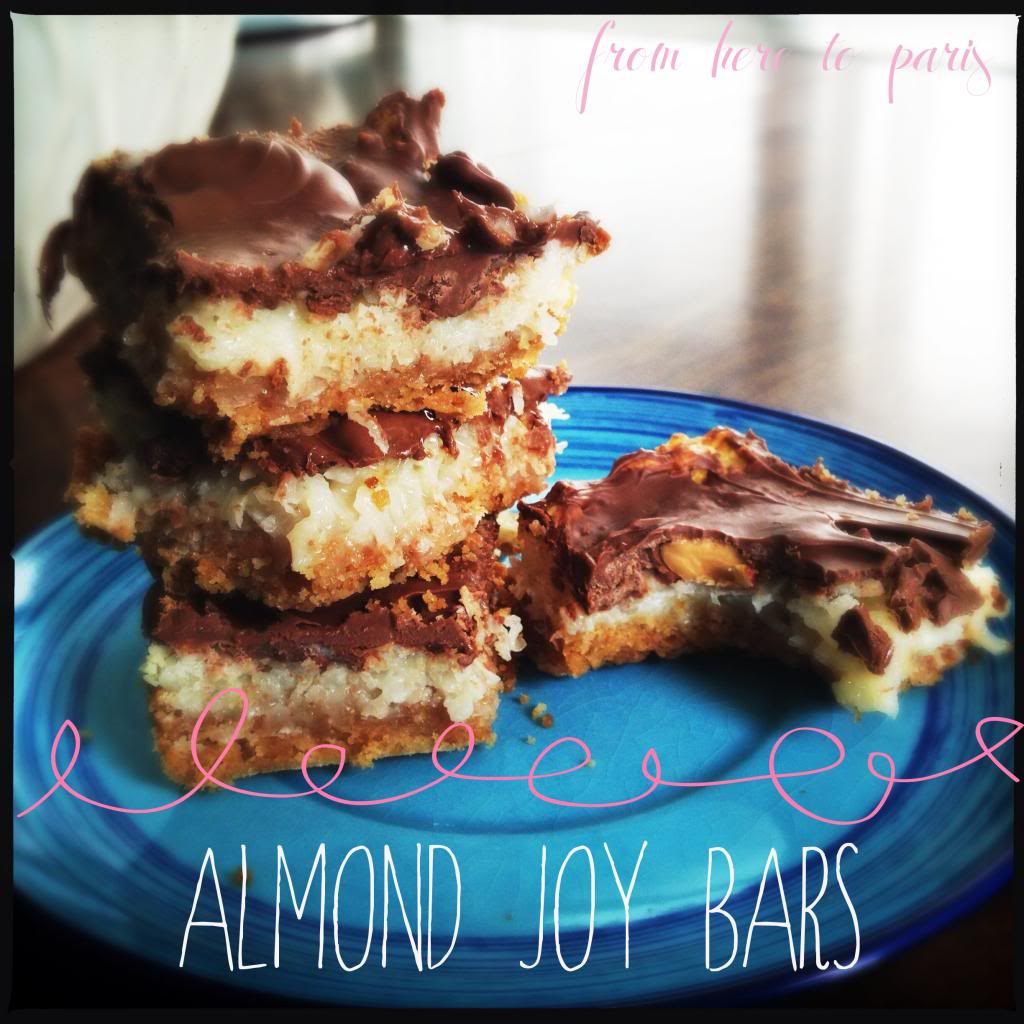 -Candice