Suzanne and I came up with this recipe one night while living in Logan, Utah. We were roommates at the time and were trying to think of something to make for dinner. Meatloaf sounded so good that night but we didn't have a recipe that we were super excited about so we decided to create our own.
You will love this meatloaf! The secret ingredient is Bullseye BBQ sauce. Several years after we first made this, I made it for some other roommates and they fell in love! I even had one of my roommates request it every time it was my turn to cook. She was so in love with it that she would eat the leftovers for breakfast!
Western Mini Meatloaves
1lb of ground beef or turkey
1/2 cup of finely chopped onions
1 cup of Bullseye BBQ sauce
Preheat oven to 250º. Combine all ingredients and mix well with a fork.
Fill each muffin tin with the mixture and bake for 15 minutes.
Pull out of the oven and add bbq sauce on top. Cook 15 more minutes. Let sit 5 minutes or so until they are ready to come out of the muffin tin. Serve with mashed potatoes, gravy, and green beans.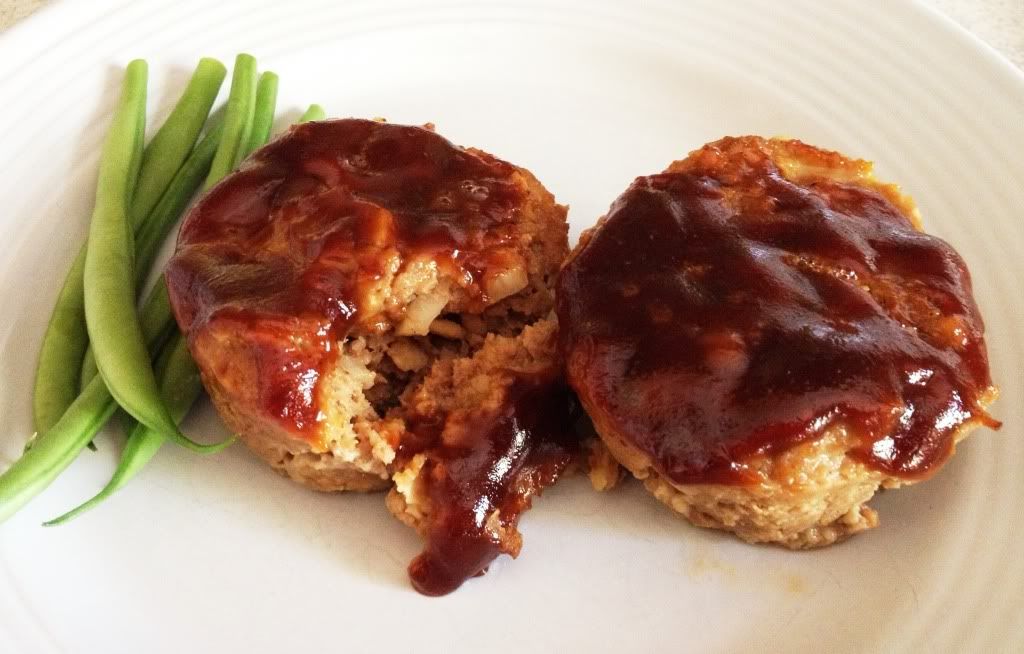 -Christina