If you're like me, sometimes you just need an oatmeal cookie.
In fact, they are my favorite type of cookie. I love how the oatmeal makes the cookies soft, but still chewy. But today I wasn't in the mood for just any old oatmeal cookie, so I made Oatmeal Coconut Chocolate Chip Cookies.
These cookies are perfect for making on the fly. They are simple and scrumptious.
Oatmeal Coconut Chocolate Chip Cookies
makes about 40 cookies
print this recipe
1 cup butter (2 sticks), at room temperature
1 1/4 cups packed light brown sugar
1 egg
1 tsp. vanilla
2 cups quick-cooking oats
1 1/2 cup all-purpose flour
1 tsp. baking soda
1/4 tsp. salt
1/2 tsp. cinnamon
1 1/2 cups chocolate chips, semi-sweet or milk chocolate
1 1/4 cups sweetened, shredded coconut
Preheat your oven to 350 degrees. Make sure your butter is at room temperature. Then toss it in a bowl with the sugar, egg, and vanilla and mix for a few minutes or until creamy.
I used my stand mixer to make it easier but you can always use a bowl, spatula, and some good elbow grease.
Next, mix in the oats, flour, salt, baking soda, and cinnamon. No need to sift. Allow to mix a few more minutes until ingredients are combined and dough looks lumpy.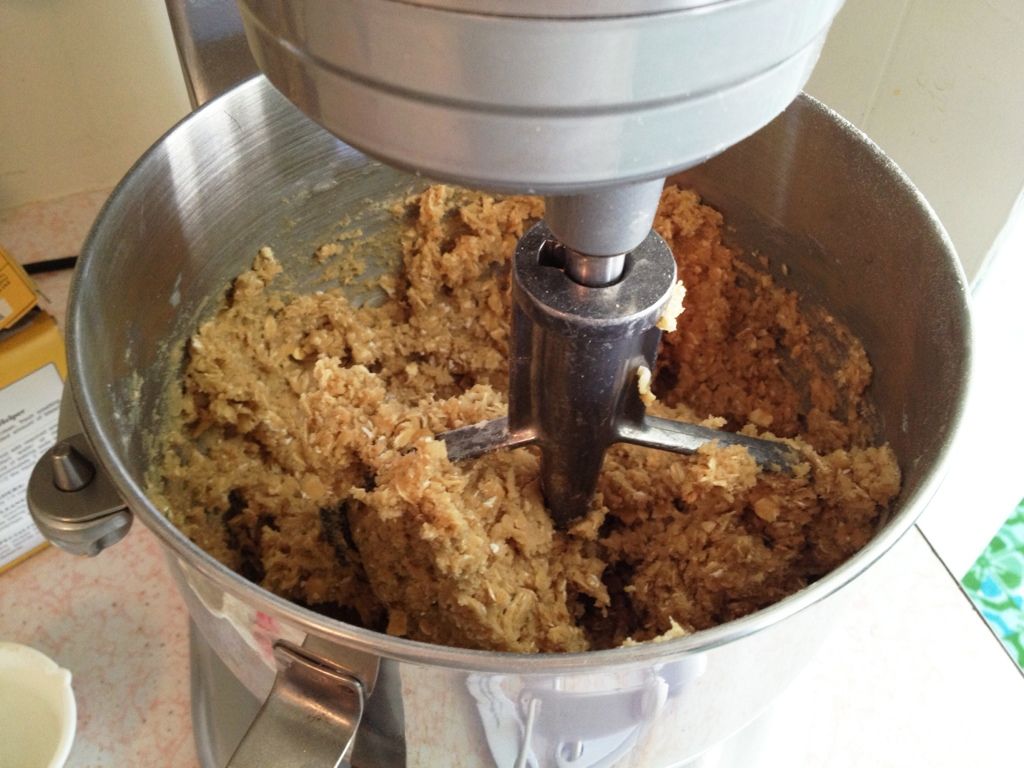 Now to bring in the bad boys. Go ahead and add the chocolate chips and coconut. I accidentally bought chocolate chunks at the store instead of chips, but can I just say that it was the best mistake I ever made? Yum. But chocolate chips work just fine. Mix these in until evenly distributed.
Give your dough a couple of turns with the spatula to make sure everything is mixed well.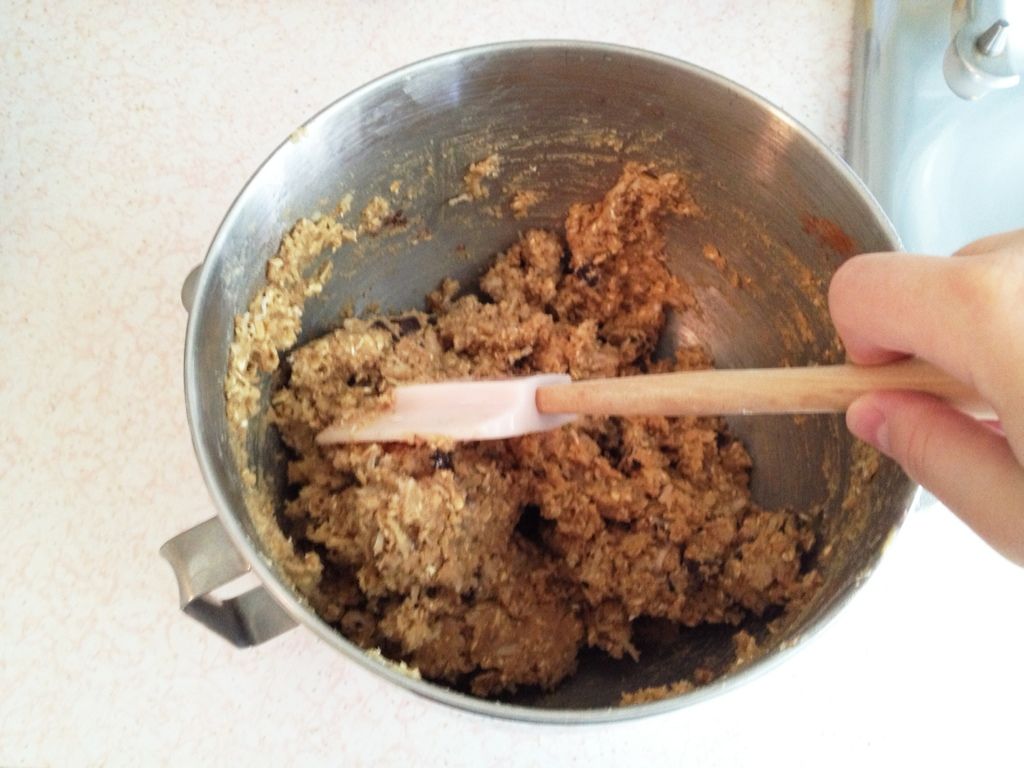 I just used my hand to grab dough and form it into little balls, about the size of ping pong balls. Drop these onto an ungreased cookie sheet. I fit about 12 cookies on the sheet.
Oh, and while you're at it, try not to eat about half of the cookie dough like I did.
Bake the cookies for about 12-15 minutes, or until the edges and top are lightly brown. Remove from oven and allow to cool on the sheet for another minute or two before transferring them to a cooling rack. Enjoy!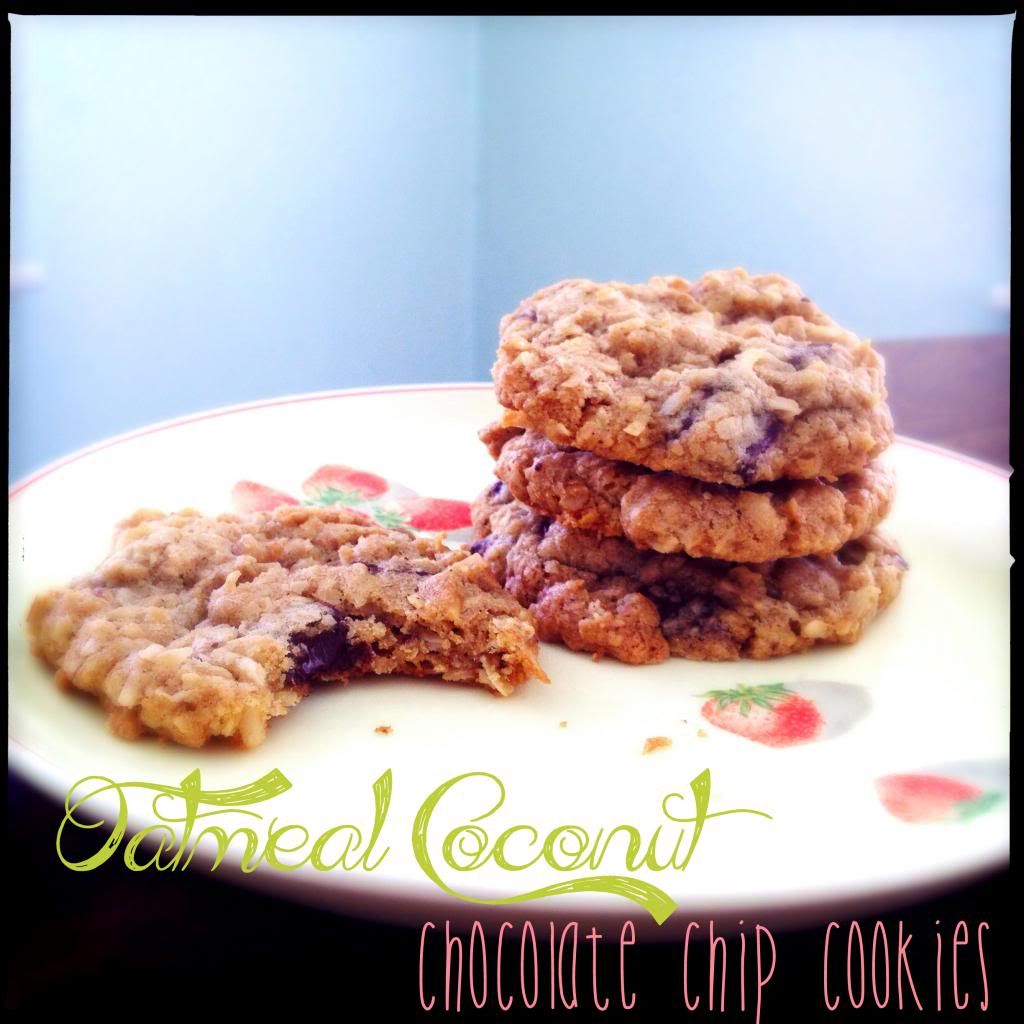 -Candice