I came across this recipe while browsing through an old Paris cookbook. I was intrigued by it because of the small amounts of flour and butter and so decided to try it. The lemon is the star of this recipe! It is light and refreshing, with a texture that is a mixture between a pudding and a cake.
Old-Fashioned Lemon Pudding Cake
makes 8 servings
print this recipe
4 eggs, separated
1/3 cup lemon juice, from about 1-2 large lemons
1 tsp grated lemon rind
1 Tbsp melted butter
1 1/2 cups sugar
1/2 cup sifted flour
1/2 tsp salt
1 1/2 cups milk
Preheat your oven to
350º.
Beat together egg yolks, lemon juice, lemon rind, and butter until thick and lemon-colored.
Sift sugar, flour, and salt in a separate bowl.
Add to egg mixture alternately with milk, beating after each addition. Pour mixture into another bowl and add egg whites to the mixing bowl.
Beat egg whites
until stiff. Blend lemon mixture into egg whites using low speed of mixer.
This is what it looks like when it's all mixed together.
Pour into greased 11x7" baking dish, or equivalent size. Set in a larger pan and add hot water, to make a water bath. Bake for 45 minutes until golden brown.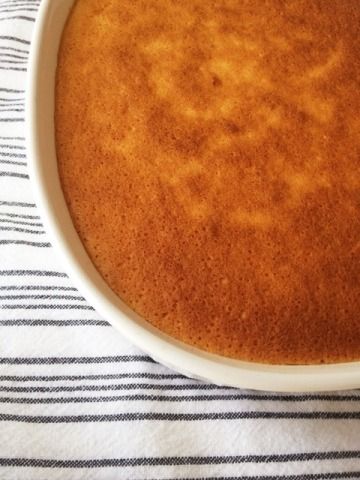 Lightly sprinkle with powdered sugar and serve warm with whipped cream.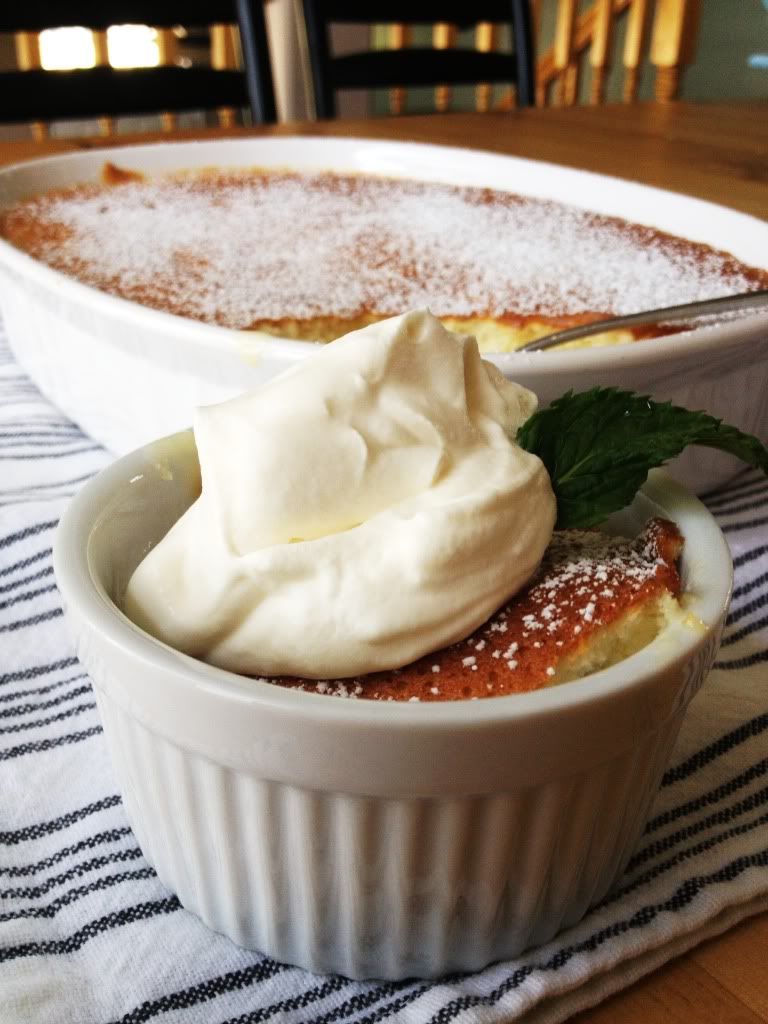 -Christina