I had a bunch of extra strawberries that I needed to use up and I thought of this recipe. I made it over a family get together one weekend in Paris and everyone loved it! It's a recipe that came from my grandma Viola, so it's pretty special. We don't have a lot of recipes from her so I cherish the ones I can find. She was an amazing cook and an even more amazing person!
The combination of cream cheese with whipping cream is one of my favorites. I could eat it right out of the bowl! You can make it as a pie or do like I did and make individual serving sizes. Any way you make it, it's going to be delicious!
Viola's Cream Pie
makes one 9 inch pie
print this recipe
Graham Cracker Crust
1/4 cup butter, melted
1/4 cup granulated sugar
10 graham crackers, crushed
Cream Cheese Filling
4 oz cream cheese, at room temperature
1 tsp vanilla
1/2 cup powdered sugar
1 cup whipping cream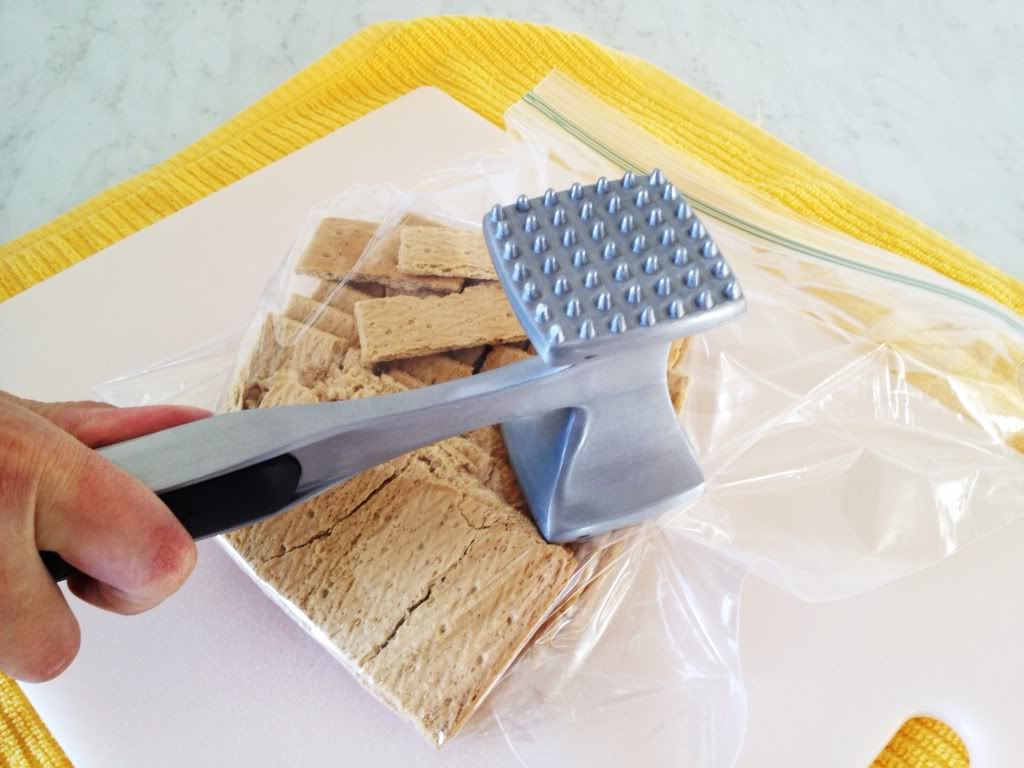 Start off by crushing the graham crackers. I like to throw mine in a ziplock bag to crush them. You can use the smooth side of a meat tenderizer or rolling pin to smash the crackers.
You'll want them to look like coarse sand.
Next, add the melted butter and sugar into the bag of crumbs and mix well with your hands to combine.
Press mixture into a 9 inch pie plate or a baking pan of equivalent size. Bake at 375 degrees for 7-10 minutes.
The crumbs should be a golden brown by this point. Cool completely before using.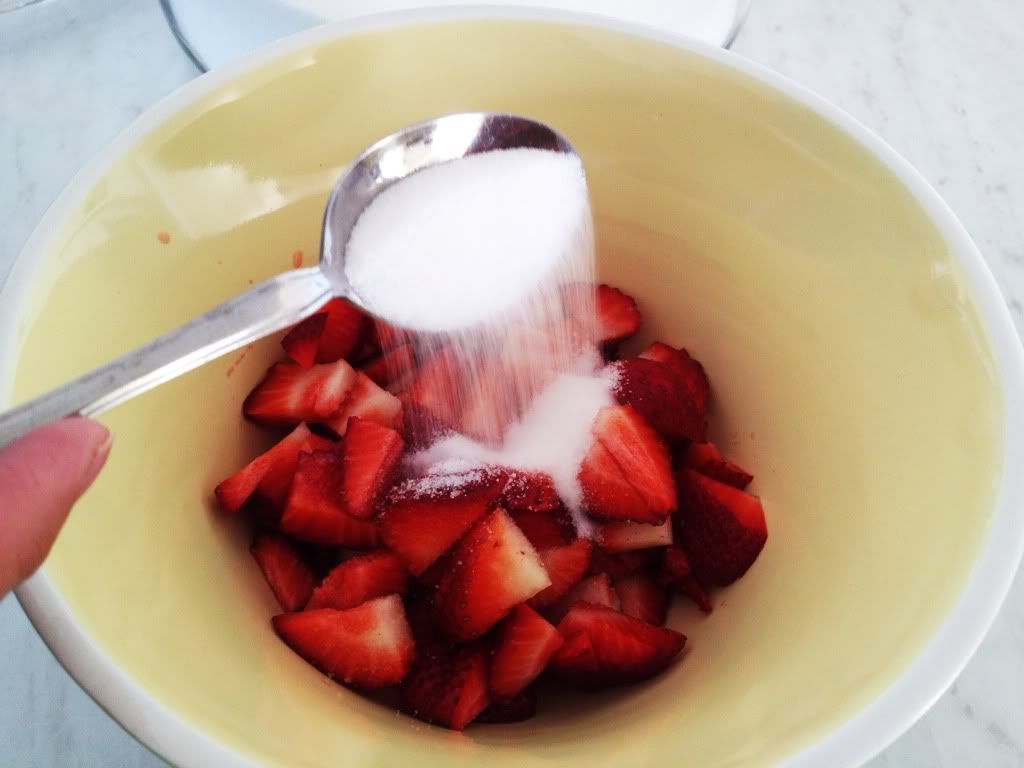 Cut up 16 ounces of strawberries and put in a bowl with a couple of tablespoons of granulated sugar. Mix and let it sit until the juices start coming out of the strawberries. Another option is to mix the strawberries with Junket, which is kind of like a jelly you make. It can be found in the baking isle at the grocery store.
Pour cold whipping cream into a stand mixer and beat until it is whipped, forming soft peaks. Remove the whipped cream from the mixer and place in a large bowl. Next up is the cream cheese.
Mix cream cheese until its soft. Add the powdered sugar and vanilla.
Mix this until combined, and add to the bowl with the whipping cream.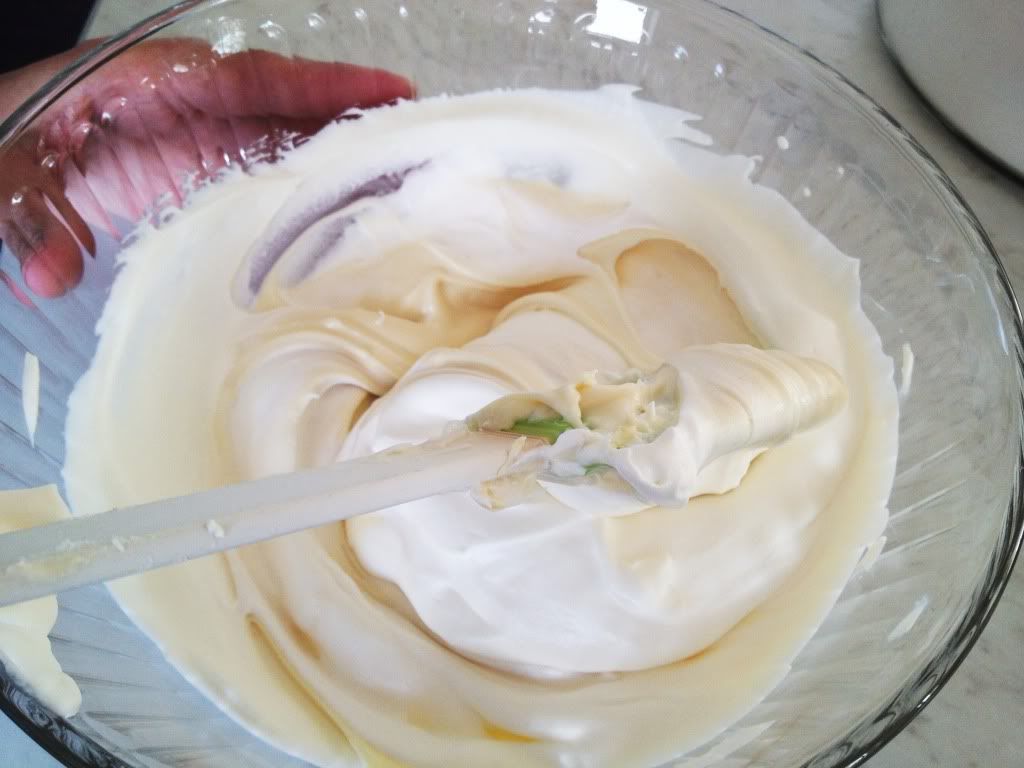 Fold together until mixed completely.
Crumble graham cracker crust and fill a cup 1/4 full. If you are making a normal pie, just proceed to add the cream cheese and whipping cream mixture on top of your baked crust.
You can store the graham cracker topped with cream cheese in the refrigerator for up to two days. You will want to top it with the fresh strawberries just before eating. Enjoy!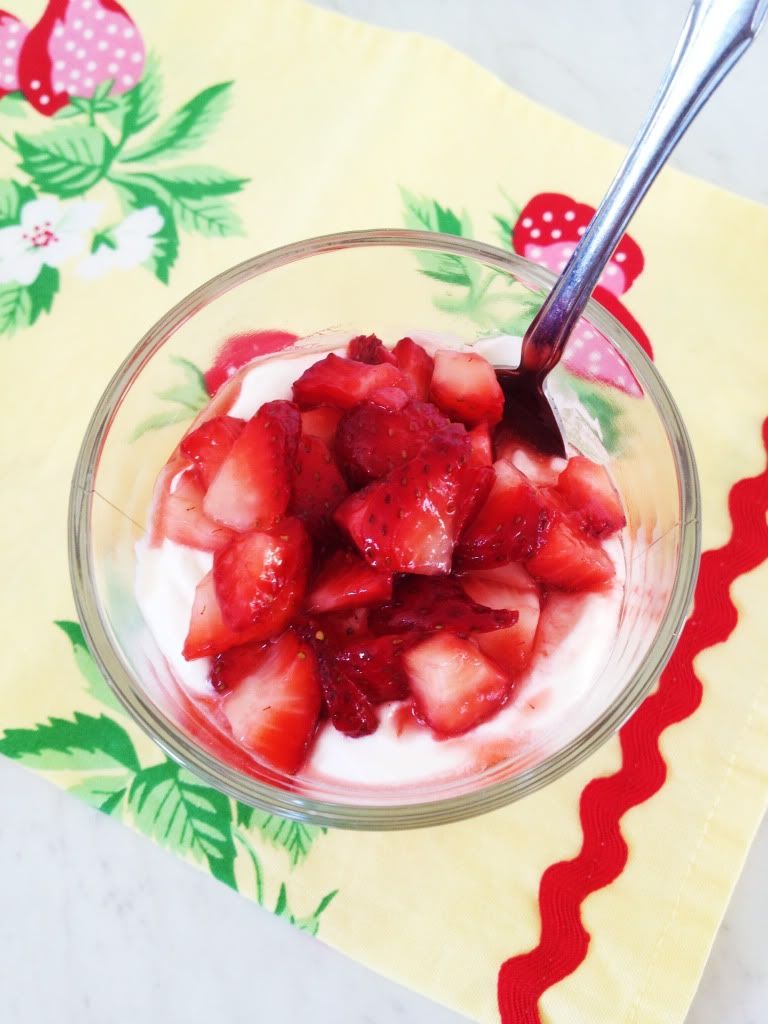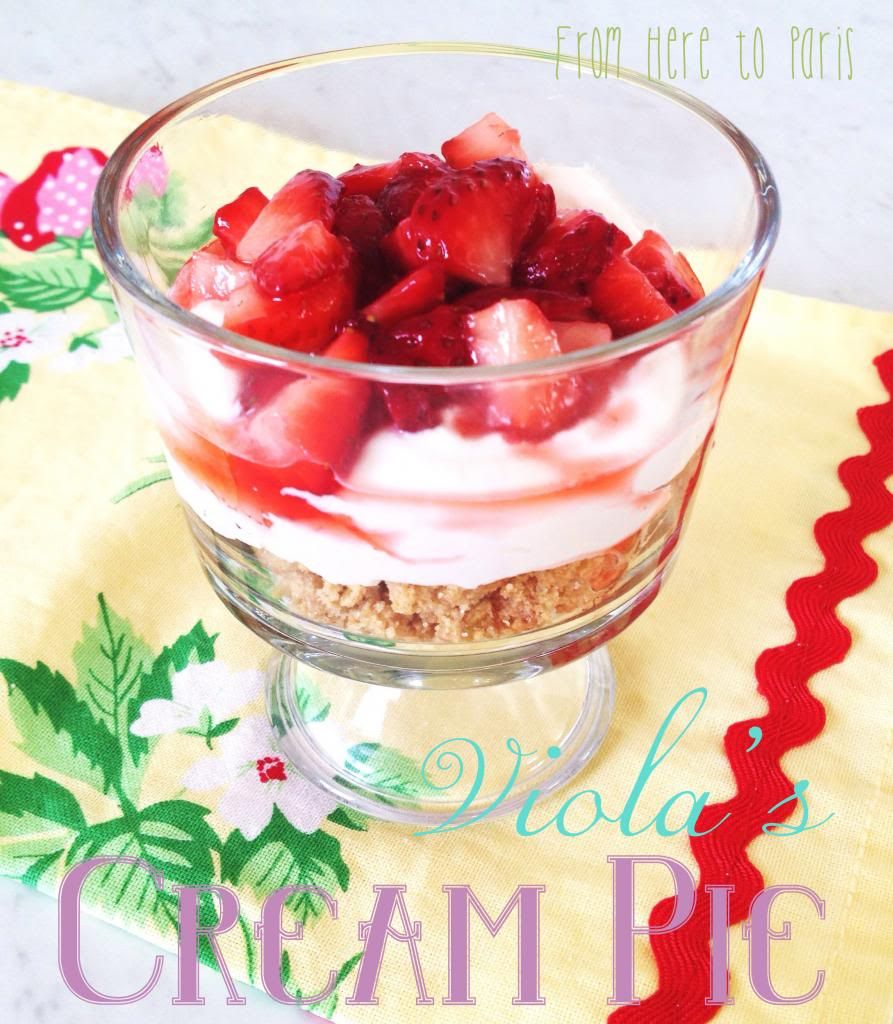 -Suzanne