When we were in Bear Lake over Memorial Day weekend, I made this yummy syrup to go over my mom's homemade waffles. I had extra syrup that I brought back with me and I asked my husband what I could do with it. He suggested topping ice cream with it.
Well, I kept thinking about it and came up with this combination. There is a drive-in in Bear Lake that uses Lorna Doone cookies in their banana cream pie shakes. So I thought, why not mix those with a simple homemade vanilla pudding, bananas, sweetened whipping cream, and the caramel syrup? The end result was a really easy dessert without turning on the oven!
Caramel Banana Cream Pie Parfaits
makes about 10 parfaits
1/4 of this
Buttermilk Caramel Syrup
recipe
Vanilla Pudding
1 pint whipping cream
1/4 cup powdered sugar
1 tsp vanilla
1 sleeve Lorna Doone cookies, smashed
2 bananas, sliced
Make the caramel buttermilk syrup according to directions. Allow to cool.
Make vanilla pudding according to directions and allow to cool.
Whip whipping cream, sugar, and vanilla extract to make whipping cream.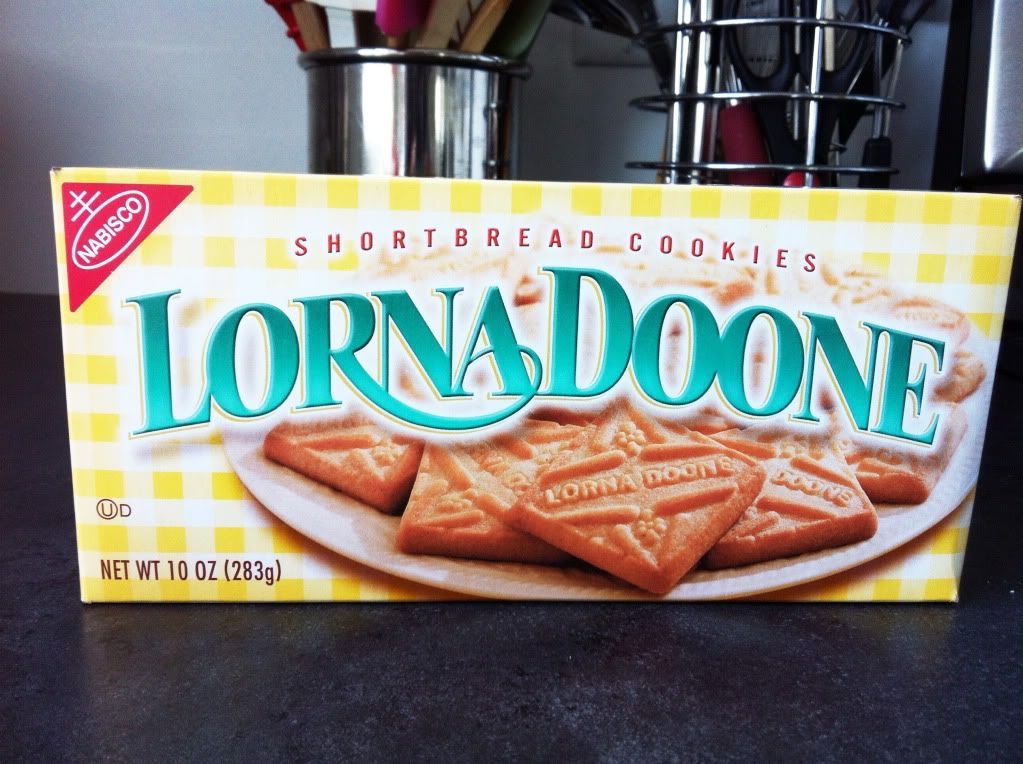 Smash the cookies into fine crumbs. To make the parfaits,
layer

crushed up cookies on the bottom of your parfait glass. Then add the vanilla pudding and the caramel syrup. Top with bananas and whipped cream. Repeat for each parfait.
-Suzanne