I started making these easy tarts quite a few years ago. I found the basic tart shell recipe in The
Domestic Diva Party cookbook
and started experimenting with different cake mixes and fillings. This Snickers tart is one of my all-time favorites...a heavenly bite of chocolate, caramel, and peanut butter. These are super easy to make and even easier to fall in love with. They are perfect for showers and parties!
Snickers Mini Tarts
makes 36-48 tarts
print this recipe
Tart shell:
1 pkg chocolate fudge cake mix
1/2 cup butter, melted
1 egg
Snickers filling:
4 oz cream cheese at room temperature
1/4 cup peanut butter
3/4 cup powdered sugar
8 oz Cool Whip
2 large or 6-7 fun size Snickers bars, finely chopped
Preheat oven to 325 degrees. Spray a mini muffin tin with cooking spray.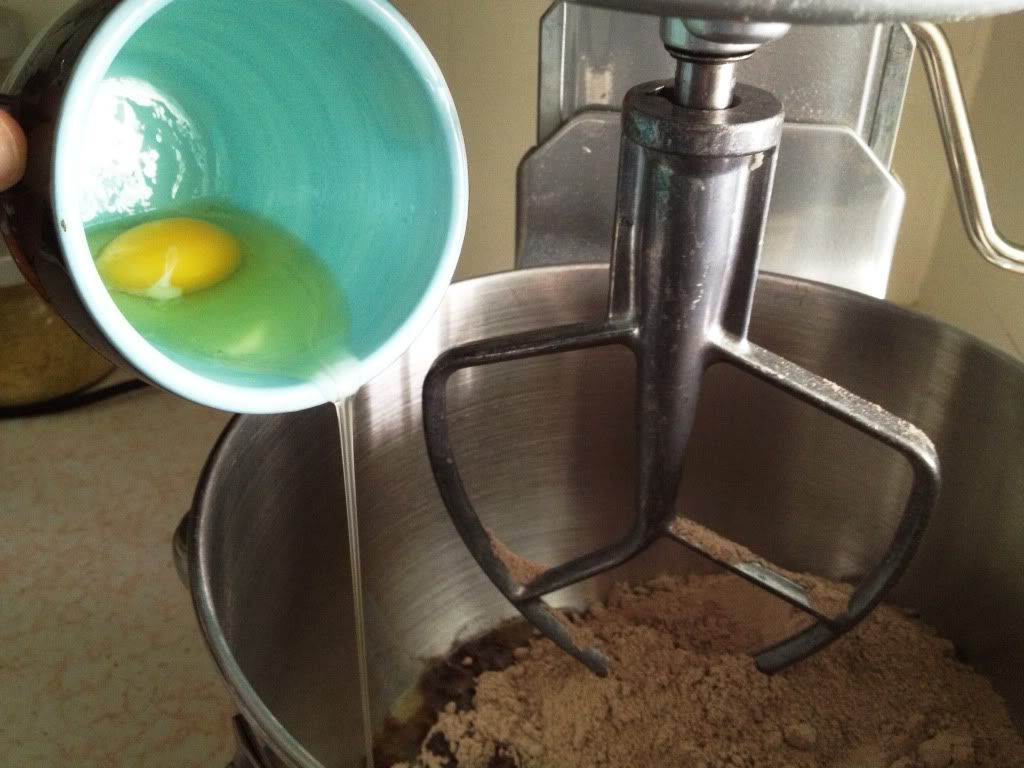 Combine butter, egg, and cake mix and mix well until dough is combined.
Scoop batter into each muffin cup until about two-thirds full. I've found that using a mini ice cream scoop works well. If you do not have one, you can use a melon baller.
Flatten each ball of dough with your fingers and pop them in the oven. Bake 10 to 12 minutes.
While still warm, press tops of tarts with a
tart shaper
. If you don't have one, you can use a cleaned plastic pop bottle lid to make indentations, like below.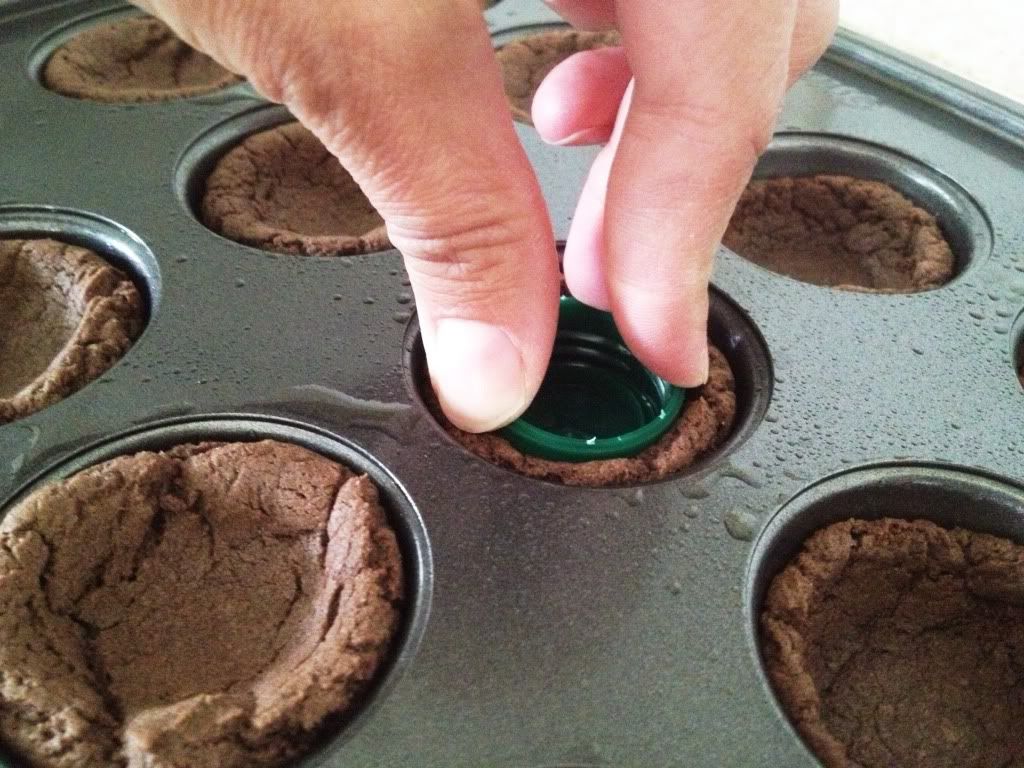 Cool for a few minutes and then remove from pan and cool completely.
While the shells are cooling, you can work on the filling.
First, finely chop the Snickers bars.
Beat together cream cheese, peanut butter, and powdered sugar until creamy.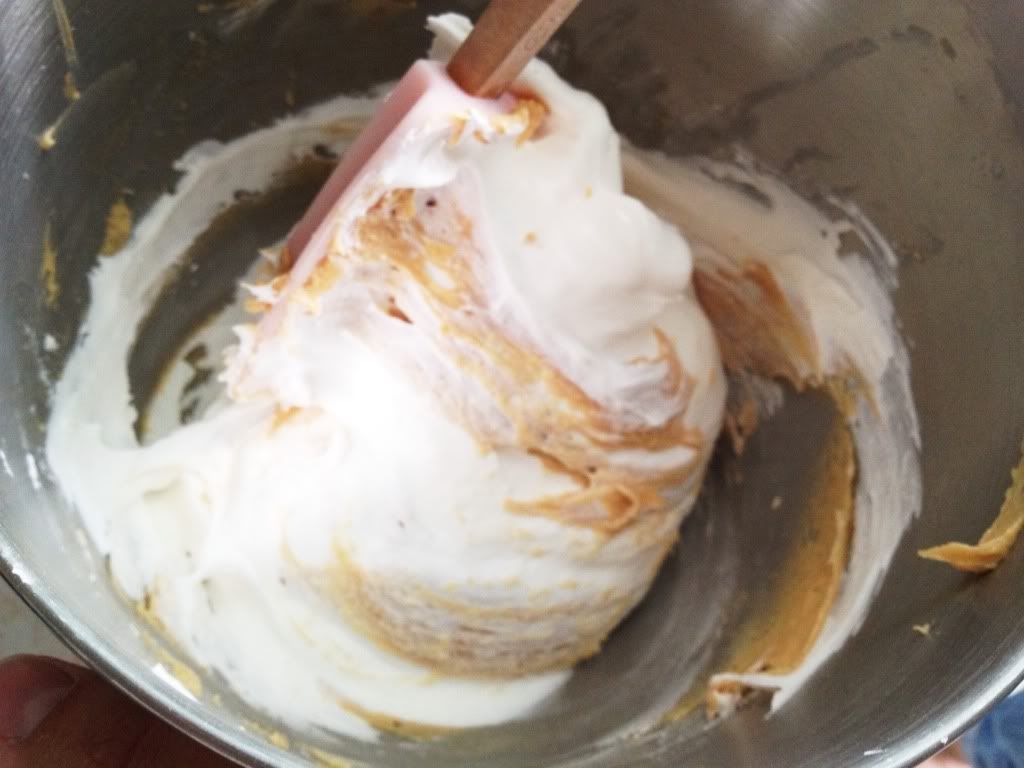 Then fold in Cool Whip and the Snickers crumbs until combined, setting aside about 1/4 cup for sprinkling on the top for a garnish.
Place the mixture in a large ziplock bag and cut a large opening on one of the corners to pipe the filling.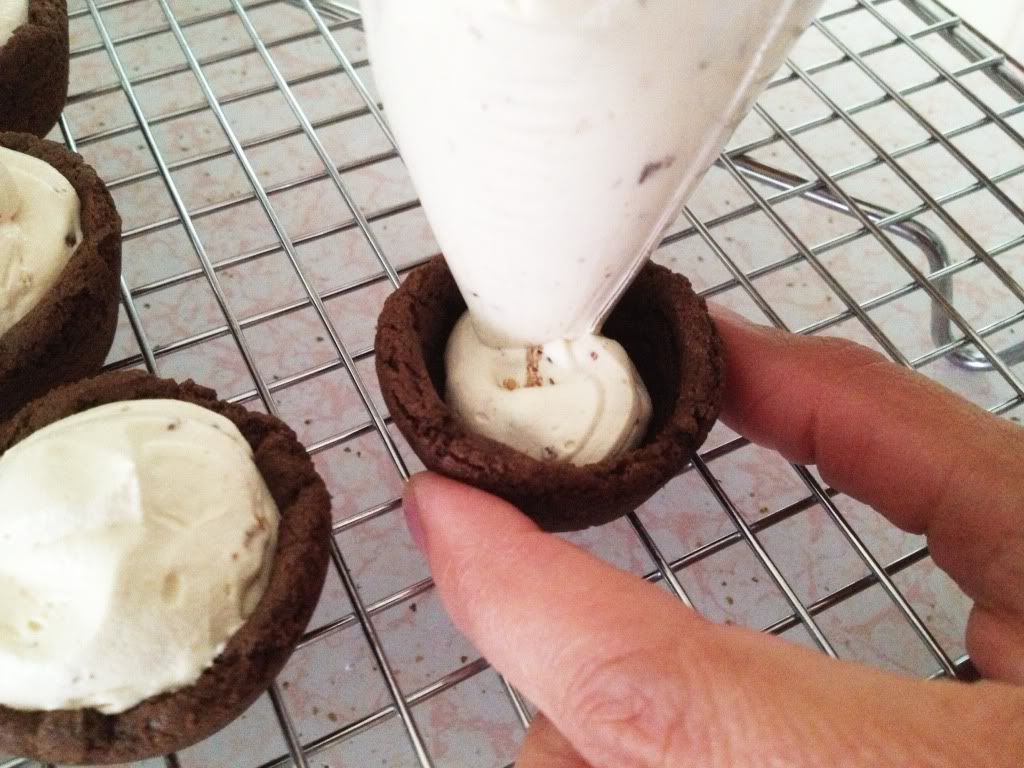 Pipe the mixture into the shells. You will want it slightly above the rim of the shell. Sprinkle with remaining Snickers crumbs to garnish. Store them tightly covered in the refrigerator. Best served chilled.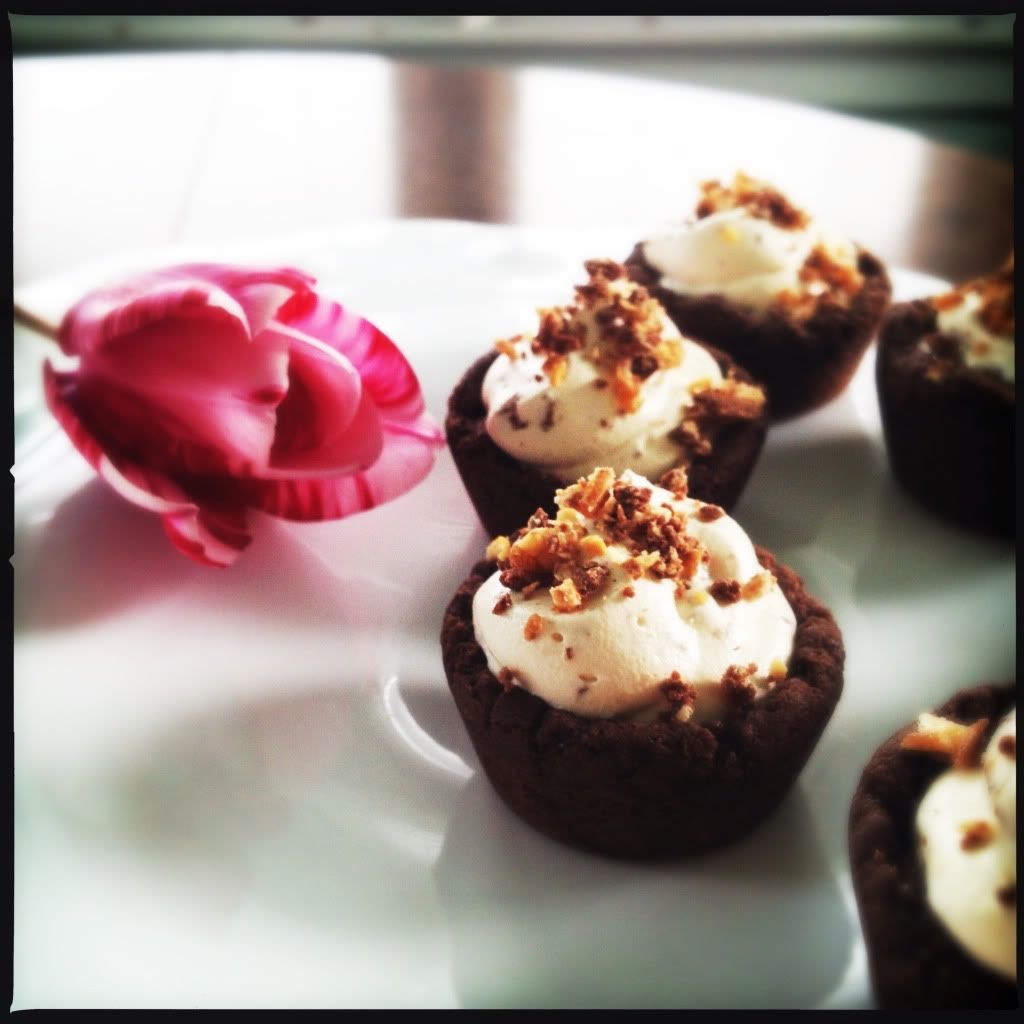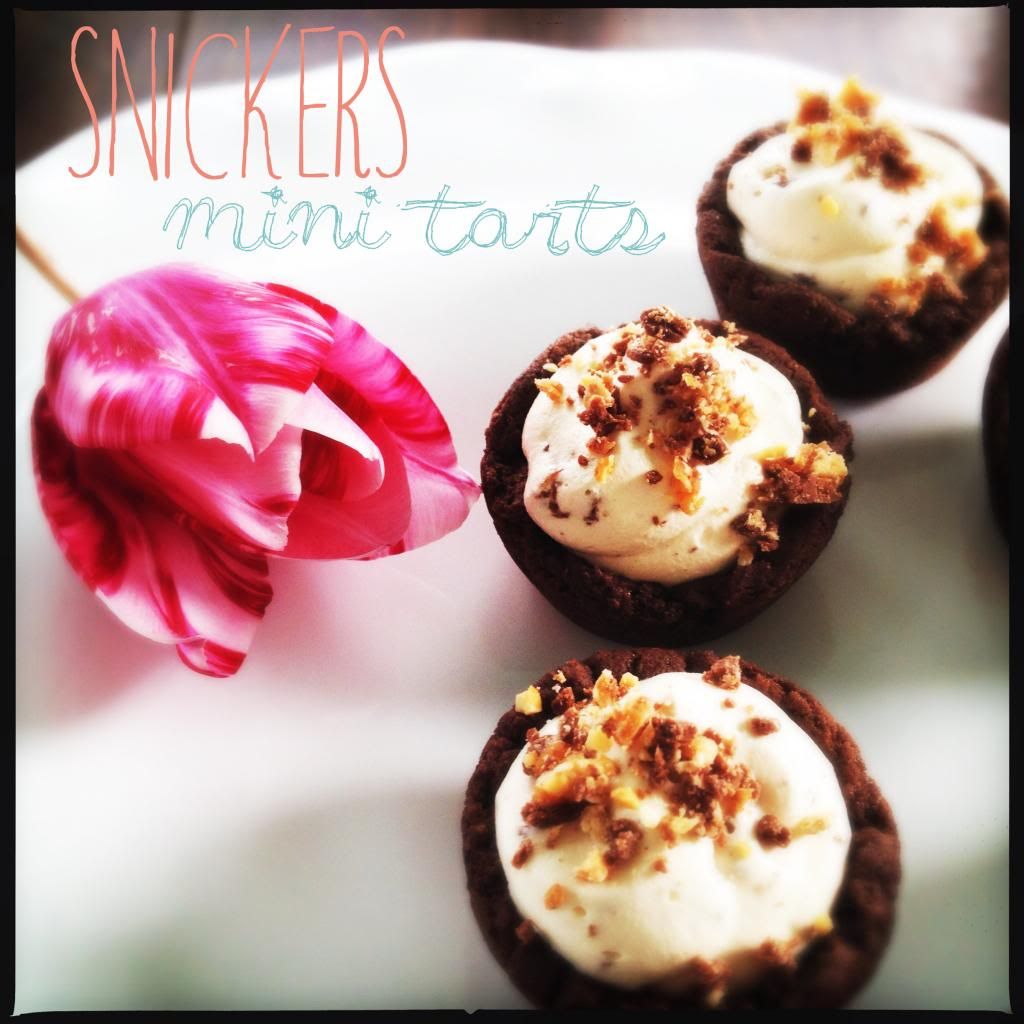 -Suzanne