We wanted to provide a fun dessert for the kids (and maybe the adults, too) on the 4th. They will be surprised when they bite into this treat! They are fun little "sparklers" they can gobble up.
Make as many or as little as you'd like. You'll need the following ingredients:
pretzel sticks
red Pop Rocks
blue sprinkles
white chocolate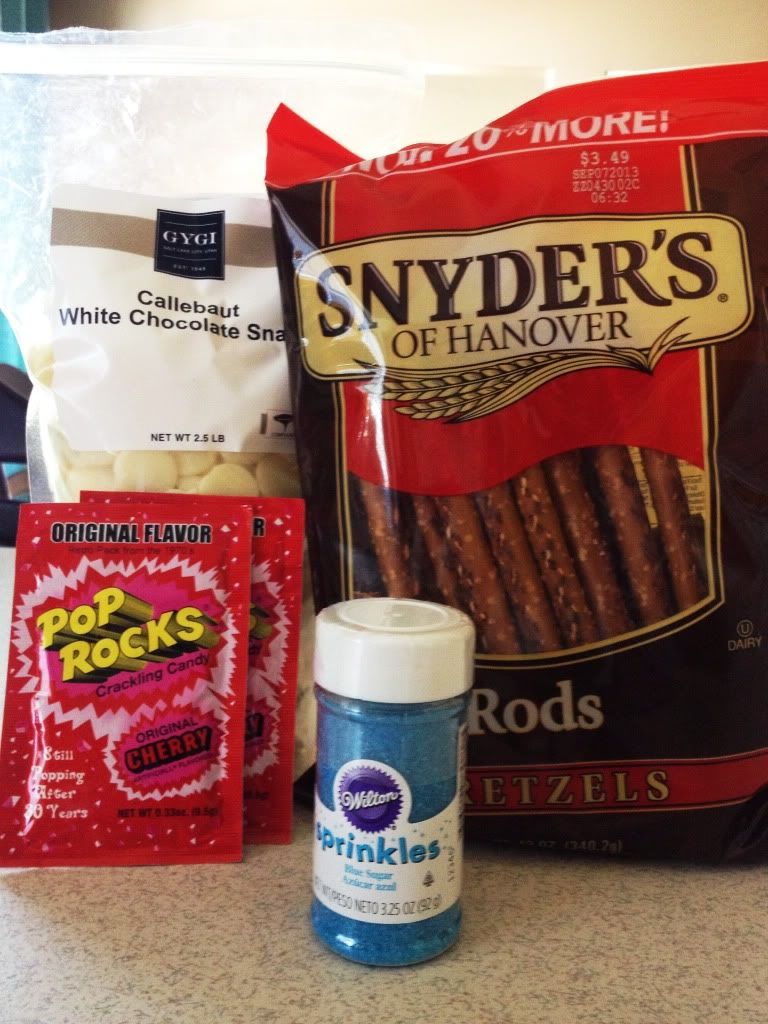 Melt white chocolate. I prefer to do this over a double broiler on the stove. You could also do it in the microwave if you want.
Dip the pretzel rods in the chocolate until covered. Sprinkle pop rocks candy over a majority of the melted chocolate then add blue sprinkles towards the bottom. Let cool on waxed paper then serve!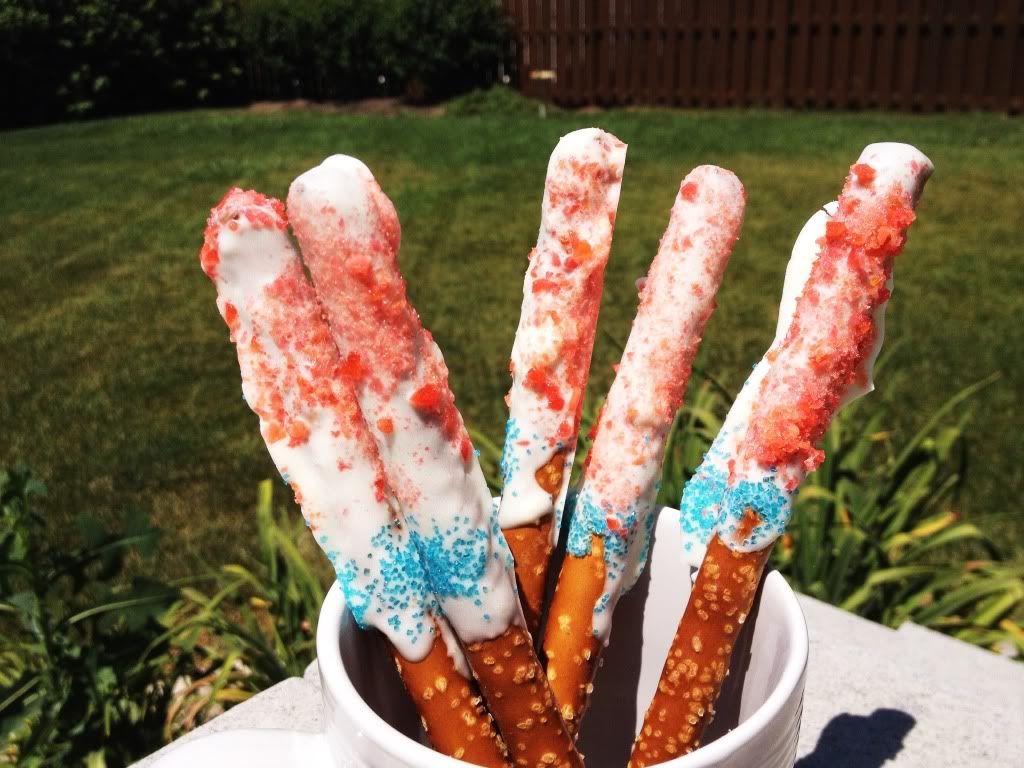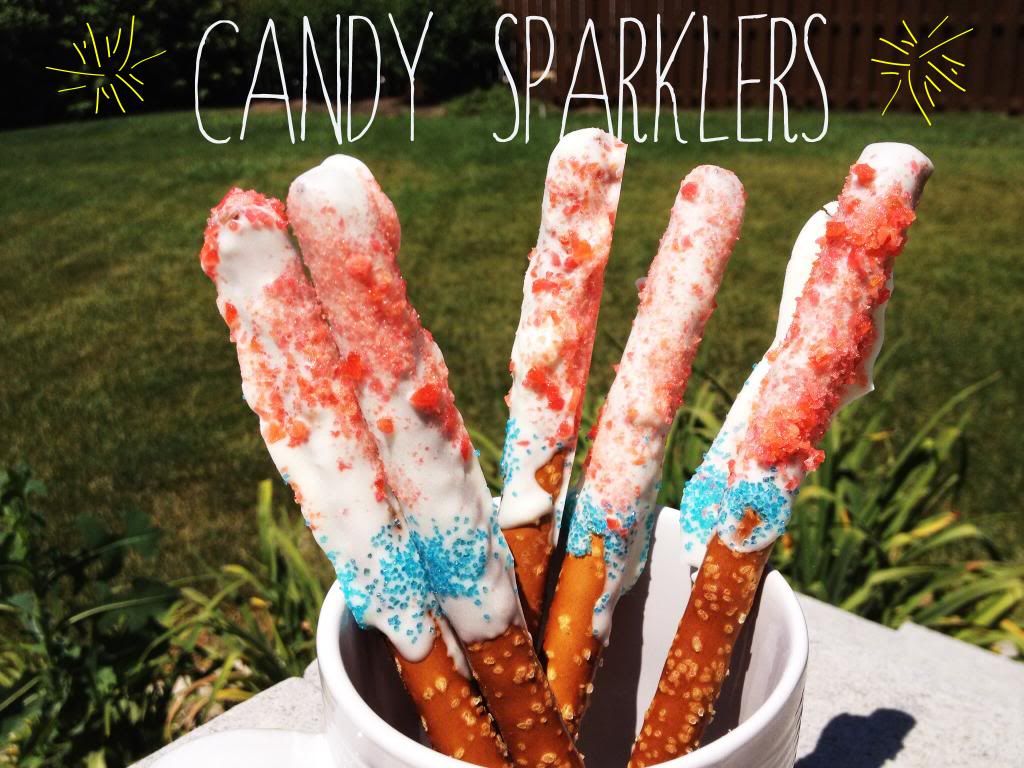 -Christina