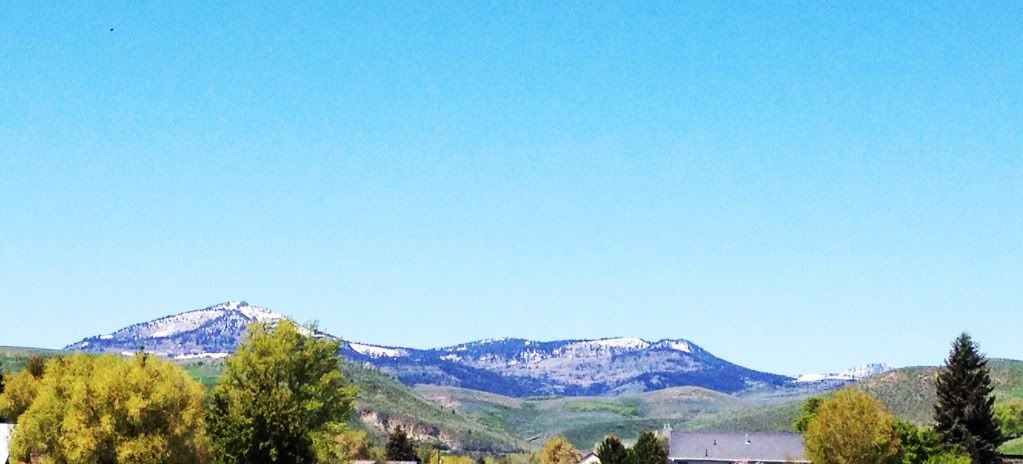 Greetings from Paris! We are up here for the weekend for Memorial Day. The weather has been a little chilly, but we are loving it up here. Here is a picture of the mountains by Paris. On the left is Paris Peak. Still capped with snow!
Grandma playing with the kiddos in the sand box
We have been relaxing, going for walks, and enjoying the green grass. There's nothing like a weekend away from the city!
Anyway, time for a recipe. This is one of my favorites. I first had this salad at my in-law's for Christmas. Oh man, was it ever delicious! Sometimes holiday food can get too rich and fatty. This salad was the perfect balance to everything. It is bursting with a clean, fresh flavor.

So this is my variation. You can also add red bartlett pears. I couldn't find them at my local market, so I used strawberries instead. Make this as a fresh, healthy addition to your summer cookouts! It is also a perfect side to dinner on those hot summer nights.
Tropical Fruit Salad with Honey Lime Dressing
Salad:
1 pineapple, chopped
2 mangos, diced
2 fuji apples, chopped
2 oranges, peeled and segmented
1 pint strawberries, hulled and quartered
Dressing:
1/4 cup lime juice (about three limes)
2 Tbs honey
2 tsp grated fresh ginger
First, cut the top and bottom off the pineapple. Then cut off the rind by slicing down the outside. If there are any eyes left on the pineapple, just cut them out with your knife.
Cut the pineapple in quarters and cut out the core. Then cut each quarter into three pieces lengthwise and chop so the pieces are about bite-sized.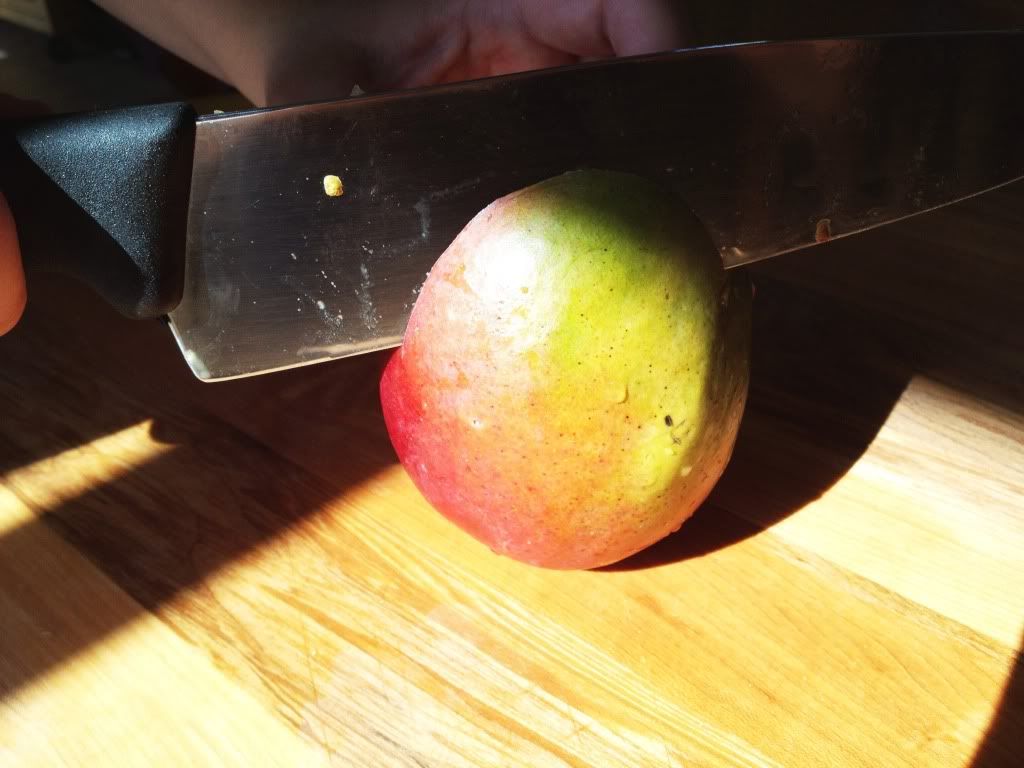 Slice down and around the core of the mango. Take each half and score, so the mango is in small dices. Then remove the dices with a spoon. You can also see
this post
for additional mango help.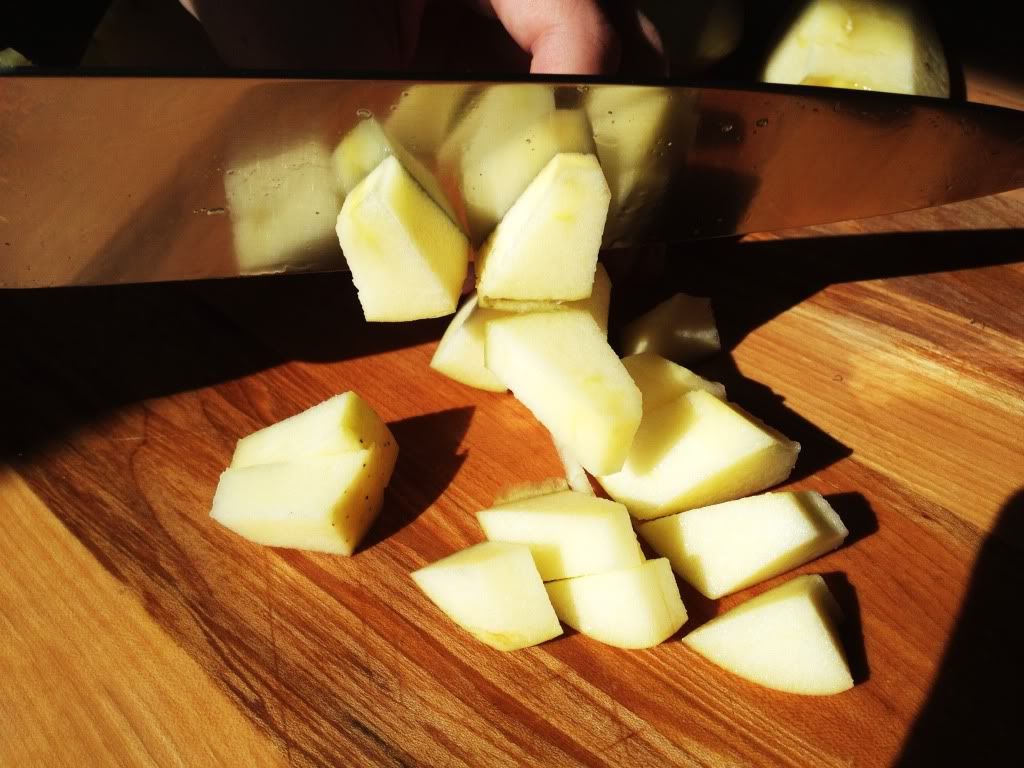 Core the apples and chop.
Peel and segment the oranges. Then chop the segments into small bite-size pieces.
Sometimes strawberries are so pretty, I almost hate to chop them up! But I did anyway. Hull and quarter the strawberries.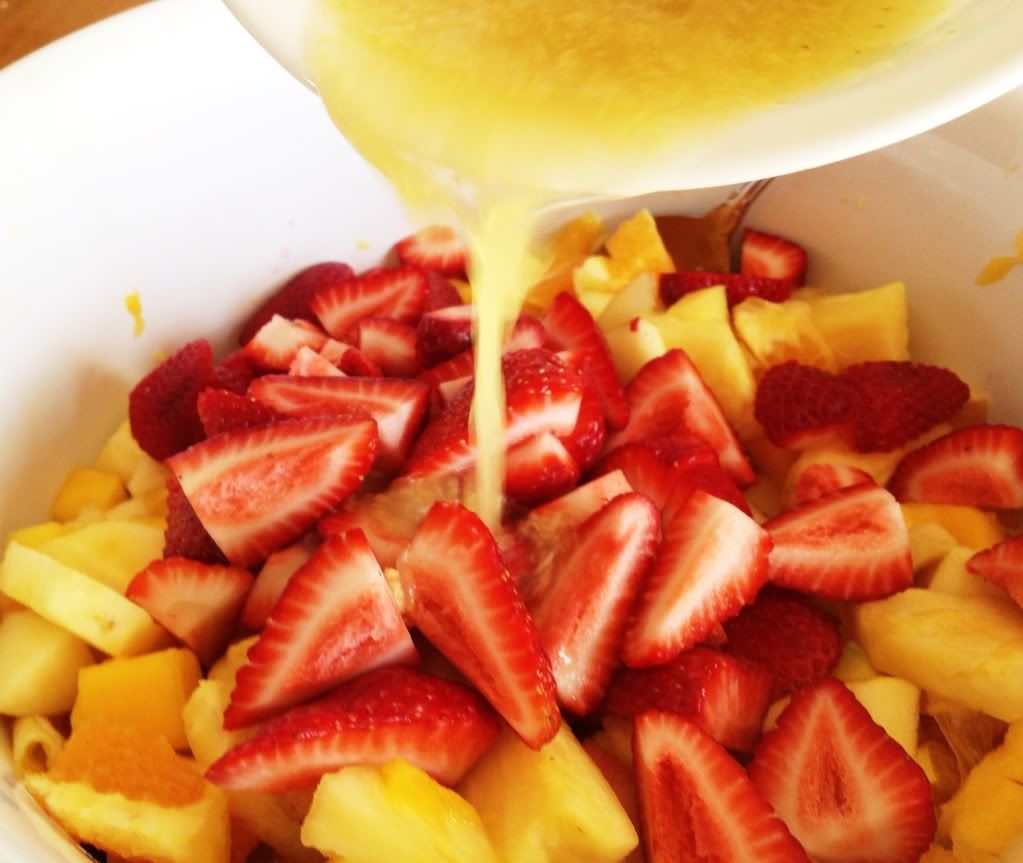 Juice the limes, add the honey, and mix well. Peel and grate the ginger and add it to the honey lime mixture. Pour over the fruit and toss.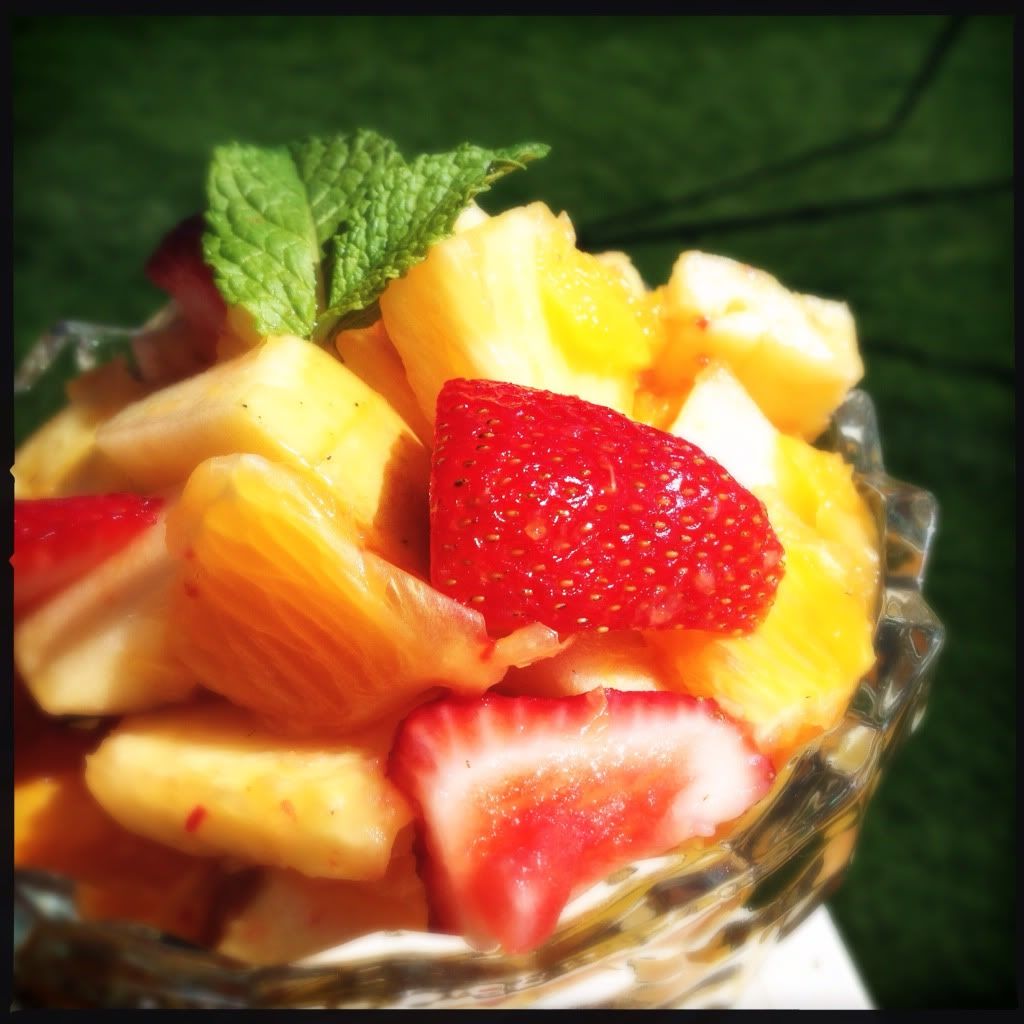 -Candice